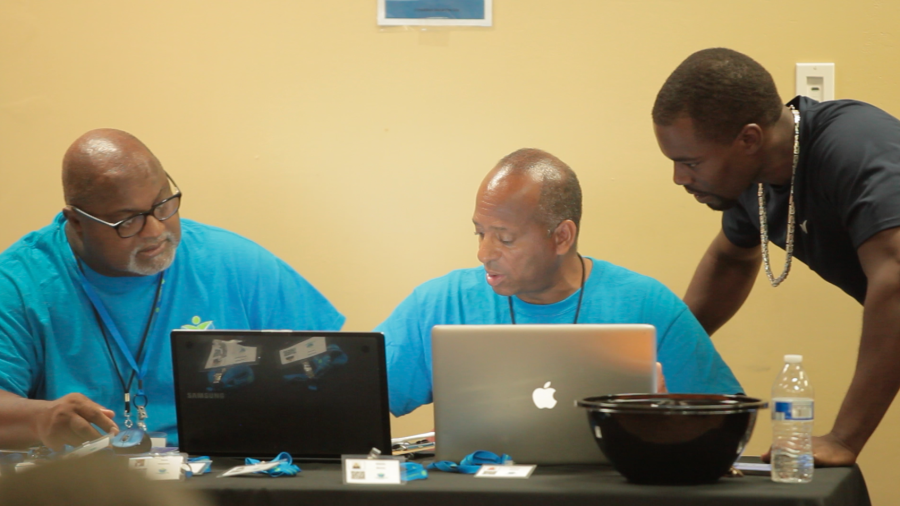 Faith-based organizations play an important role in the spiritual and physical health of their congregation and can make a difference by empowering people of faith to be passionate and effective leaders for creating healthier communities. The Faith Based Wellness Program, at UC San Diego's Center for Community Health, collaborates with faith-based organizations to improve health outcomes and food security in low-income communities through policy, systems and environmental changes as well as culturally relevant nutrition education.
About the Service
The Faith-Based Wellness Program is making great strides to improve health outcomes and food access for San Diego County's most vulnerable families through a comprehensive faith-based wellness approach — implementing evidence-based and culturally-sensitive health education as well as establishing meaningful partnerships with San Diego County faith-based organizations — regardless of faith.
Policy, Systems and Environmental Changes
The Faith-Based Wellness Program works to create policy, system and environmental changes within faith-based settings across San Diego County — in order to increase access to opportunities for healthy eating and active living — among low-income communities. The Faith-Based Wellness Program seeks to improve the well being of faith-based communities by building programs that stem from within the community and that create sustainable change.
Community Gardens
Limited access to healthy foods, such as fruits and vegetables, is a major barrier to healthy eating. Low-income, under served communities are at the highest risk for obesity because they often lack supermarkets — leaving convenience stores and fast-food chains as the main source of meals. The Faith-Based Wellness Program plays a critical role in helping faith-based members, from under-served communities, build community gardens in order to increase access to healthy foods and nutrition education. Gardening also opens the door to build and nurture inter-generational relationships. The program provides technical assistance, resource and guidance for the faith community members and their leaders.
Health Ministries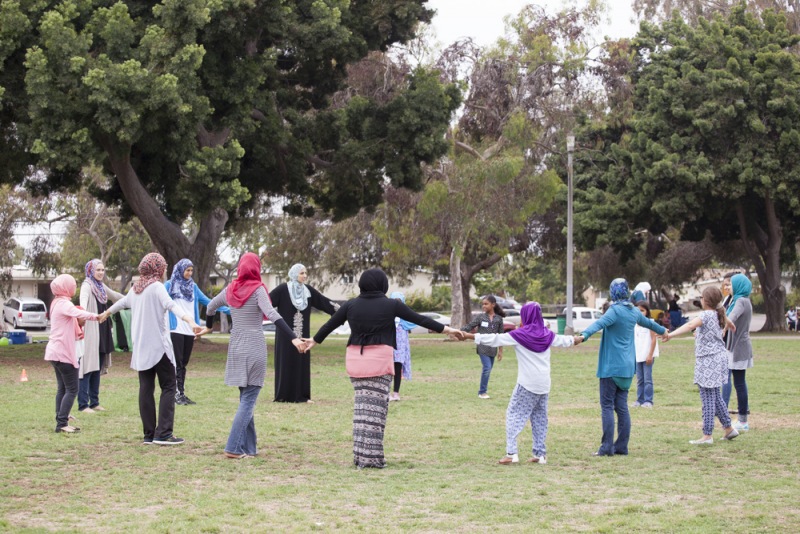 Youth Health Ministry
Youth leaders create opportunities that inspire healthy changes and engage congregation members to participate in church activities which promote nutrition and active living. The Faith-Based Wellness Program works with the young leaders, from the faith-based organizations, and supports them in their efforts to create a healthy lifestyle for members of their faith-based communities.  This is accomplished by providing youth leadership and media advocacy training, health education materials and the resources needed for young leaders to make an impact and improve the health in their community.
Health Ministry
Today's faith-based organizations still represent a natural point of reference for many communities because they focus on health promotion and disease prevention activities through the creation of healthy ministries. The Faith-Based Wellness Program helps support the development of health ministries in faith-based organizations by mobilizing, educating and coordinating health resources. The Faith-Based Wellness Program works with the faith-based leaders to improve the health outcomes and quality of life of the faith-based community members. Through the creation of health ministries, the members have the opportunity to:
Learn about wellness and disease prevention — healthy lifestyle choices are promoted through seminar and workshops, which provide information for such areas as exercise, nutrition and stress management.
Make early detection and treatment possible through health screenings.
Provide appropriate resources and advocacy for individuals and the community.
Walking Clubs
Walking is the easiest form of exercise to aid in living a healthy lifestyle. Walking is possible for most people — it can be done almost anywhere at anytime and is safe for all ages.  The Faith-Based Wellness Program helps support the creation of walking clubs that accommodate the needs of the faith-based community members. Faith-based leaders and members incorporate walking in their places of worship during and after services and programs. Participants also engage in walking challenges and other physical activity events which encourage living an active lifestyle.
Resources for you!
Around the World at the Farmers' Market – Recipes from San Diego's African and Middle Eastern Community Cooks PDF
The Faith-Based Wellness program is a project of Live Well San Diego: Healthy Works and implemented by University of California, San Diego Center for Community Health. This work supports Live Well San Diego, the County vision of a region that is Building Better Health, Living Safely, and Thriving. For CalFreshinformation, call 2-1-1. Funded by USDA SNAP-Ed, an equal opportunity provider and employer. Visit www.CaChampionsForChange.net for healthy tips.