What We Do
Live Well @ Work utilizes a variety of strategies and tools to support businesses through the process of crafting healthier workplace environments. From assessing worksites to developing wellness brands to program implementation and evaluation, Live Well @ Work will ensure that your organization's wellness plan is successful.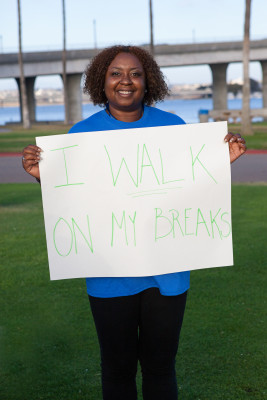 ASSESSMENT
Conduct the Health ScoreCard, an easy-to-use tool to assess the worksite's current food and physical activity environments, culture of health, and wellness efforts.
Identify and interpret worksites health promotion needs from the results of employer assessment.
Develop an employer-specific action plan based on identified areas of interest.
ENGAGEMENT
Present the business case to secure management participation and support in starting or expanding employee wellness programs.
Support in establishing a wellness committee comprised of staff representing different levels of an organization.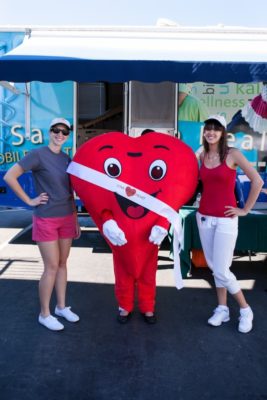 EDUCATION
Assist in developing a unique wellness brand to effectively market program messages and engage employee participation.
Provide a variety of marketing and educational tools such as posters, brochures, cookbooks, and wellness board materials to strengthen program efforts.
Assist in connecting organizations with community partners to facilitate lunch and learns, seminars, and classes.
Distribute monthly Live Well @ Work newsletters featuring a free events calendar, healthy recipes ideas, and additional resources for improving employee wellness.
ENVIRONMENT
Create environmental supports that encourage healthy behaviors in the workplace.
Develop a campaign to promote safe, inviting stairwells that encourages employees to take the stairs more often.
Support in identifying safe, walkable routes to healthy places close by to encourage physical activity.
Connect employers to local farmers to have fresh produce delivered directly to the worksite.
Support employers in implementing healthy menu guidelines that set nutrition standards for their onsite employee cafeteria and dining facilities.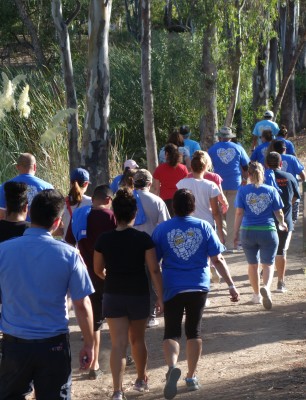 POLICY
Support the development or revision of workplace polices to help support employees achieve healthy lifestyles.
Assist in creating healthy meeting policies that promotes healthy choices at workplace meetings, gatherings, and events.
Facilitate the development of a healthy vending policy to provide healthy food and beverage options in employee vending machines at a discounted rate.
To learn more about the tools Live Well @ Work utilizes, please visit our 'Resources' page.