Who We Are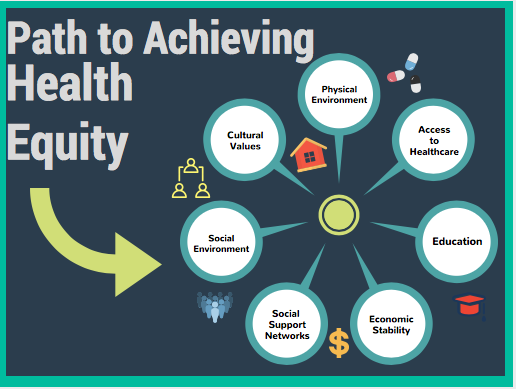 Although they have built strong communities, like other vulnerable populations living in low-income communities, refugees bear a heavier burden when it comes to chronic disease and financial insecurity.
The Refugee Health Unit works to help refugees overcome these health inequalities and preserve the amal they brought with them to San Diego. By deploying evidence-based health practices and translational research, our program aims to achieve health equity by focusing on all aspects of the social determinants of health.
How?
This is done through evidence-based, culturally sensitive health education; partnerships that promote physical, emotional, and financial wellness; and particiatory research to better understand and share with stakeholders the barriers to health and socio-economic wellbeing in the refugee community and how to overcome them.
We engage community residents, youth, and other community stakeholders in a collaborative process to address health disparities at multiple levels. Out partners include United Women's East Africa Support Team, The AjA Project, Leah's Pantry, African Workforce Coalition, Partnership for the Advancement of New Americans, the YMCA of San Diego County, and the Southern Sudanese Community of San Diego.
The Refugee Health Unit is an initiative of UC San Diego's Center for Community Health, which promotes health and equity through partnerships with the US Department of Agriculture, Centers for Disease Control and Prevention, and San Diego County Health and Human Services Agency.