What is Harvest of the Month?
Harvest of the Month provides lessons and activities for students, families, and the community to engage in hands-on opportunities to explore, taste, and learn about the importance of eating fruits and vegetables and being active every day.
Aims
Increase access to fruits and vegetables through school meal programs, farm to school programs, classroom lessons, school gardens, and other community-based locations.
Increase students' preference for fruits and vegetables.
Increase consumption of locally grown food items by connecting growers to their communities through schools.
Increase daily physical activity and understand why it is important.
Expand familiarity with California grown fruits and vegetables, local farmers, and how food travels from the farm to our plates.
Studies show that eating nutrient-rich foods like fruits and vegetables can help students do better in school.1
---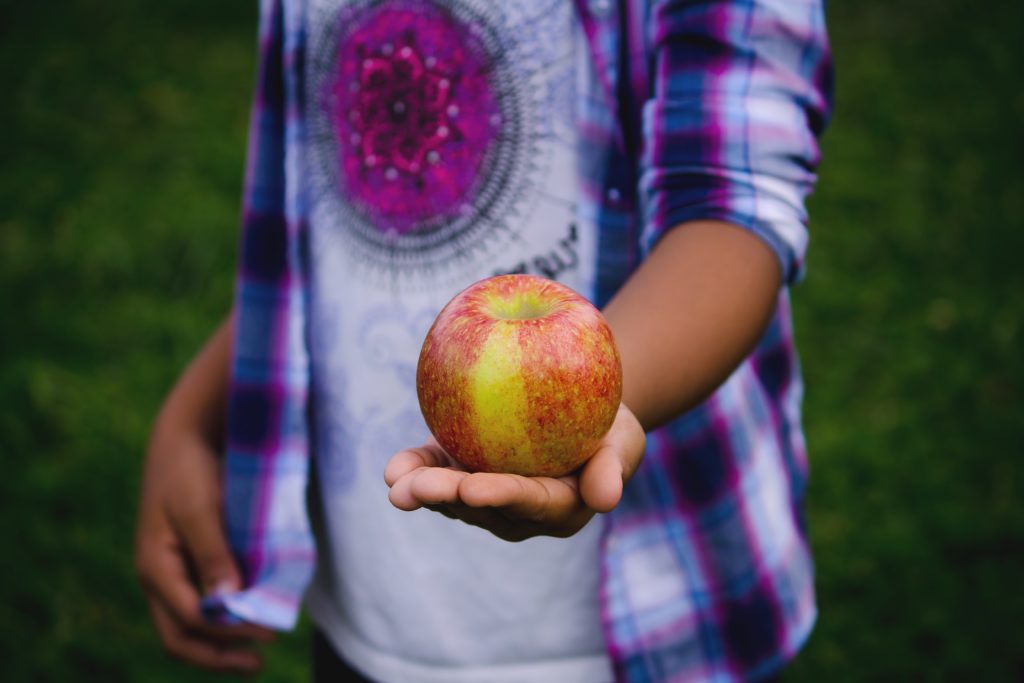 Video
Harvest of the Month
Harvest of the Month is an initiative of the California Department of Public Health that features nutrition education tools and resources to support healthy lifestyle habits like eating fruits and veg
---
Why Harvest of the Month?
Harvest of the Month makes the connection between the classroom and the cafeteria and the community
Harvest of the Month connects the students to locally grown produce both in the cafeteria, where it is served on the salad bar or in specialty entrees.  Community engagement can be done throughout the school year to share information with parents and caregivers about the program and to distribute resources.  Family resources are provided in English and Spanish with information on how to buy, store, and prepare the harvest and information on serving size and benefits.
History
Harvest of the Month was initially created by several California school districts as part of a broader nutrition education effort targeted to low-income students. The California Department of Public Health adopted Harvest of the Month and launched Harvest of the Month statewide.
Harvest of the Month resources are based on the USDA and DHHS 2010 Dietary Guidelines for Americans.
Harvest of the Month supports Farm to School and Farm to Fork Programs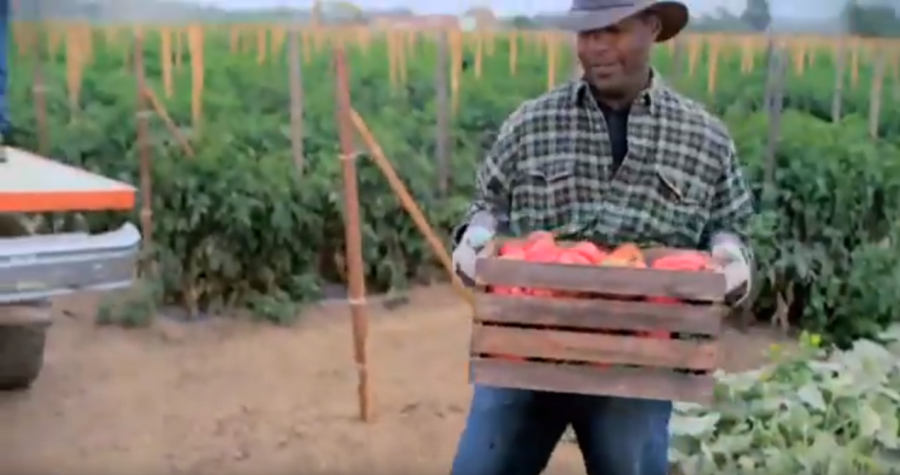 Farm to School and Farm to Fork programs connect local farms to schools and communities with the objectives of supporting local and regional farmers and improving nutrition. Core elements of farm to school, supported by Harvest of the Month, include standards-based nutrition education in the classroom and purchasing produce from local farmers.  Utilizing a school garden to grow produce from the Harvest of the Month calendar provides hands-on experiential education paired with nutrition education.
Pairing Harvest of the Month with Farm to School helps students understand:
Where food comes from, by following a seasonal, local calendar to support local and regional farmers.
How food grows through hands-on experiential and classroom lessons.
Why it is important to make healthy food choices a part of daily life.
Research supports Harvest of the Month
A meta-analysis looking at Farm to School programs found that these programs have a positive impact on student dietary behaviors and attitudes towards fruits and vegetables. It was found that students are consuming 25% to 85% more fruits and vegetables as a result of these programs and are better able to identify what healthier foods are and where they come from (sub 1). Research specifically about Harvest of the Month has shown that participation in this program has led to positive changes in students attitudes, behavior, knowledge and beliefs about nutrition (sub 2,3).  Another study on the Harvest of the Month program showed significant increase (P>.05) in fruit and vegetable consumption among the intervention group (sub 4).
A statewide evaluation of the FFY 2016 San Bernadino Harvest of the Month workbooks evaluated student fruit and vegetable preferences and behaviors as a result of receiving Harvest of the Month lessons for 30 minutes once a month for a total of 5 lessons and found a significant increase in frequency of fruit consumption and slight increases on preference for many of the featured fruits and vegetables (IOE link).  Qualitative information from this evaluation from teacher surveys reported high satisfaction with the program and commentary included noticing students making better choices at lunch and students trying new items they didn't think they would like but did.