UC San Diego's Refugee Health Unit recently created the Youth Leadership Council (YLC), composed of 10 young adult leaders from 9 different ethnic community based organizations involved in the San Diego Refugee Community Coalition. Facilitated by RHU staff members Asmaa Deiranieh and Farida Erikat, the council seeks to give a voice to the youth of underserved communities, and ensure that their needs are both heard and met.
YLC members receive training in advocacy and programming, as well as opportunities to engage in system change activities. As of 2020, refugees accounted for roughly 27% of San Diego's population. Of that number, about 50% are children. Their families frequently struggle with employment, English proficiency, household security and safety, and incomplete or inadequate healthcare. The YLC aims to assist with these issues by engaging youth in designing and participating in activities that will raise awareness about and address issues ongoing in their communities.
YLC members receive training on a variety of topics related to advocacy and engagement, including establishment of program priorities, community engagement strategies, and training related to specific areas of interest. As a link between underserved youth and the assistance they need, members strive to create innovative programming catering to the needs and issues that they observe. By aiding the younger members of the communities they are involved with, members do not just create a more tolerant, positive environment for youth, but relieve pressure from their families. Programs catering to issues such as isolation and food insecurity generate benefits for the security, comfort, and well-being of communities at large. The YLC is an opportunity for youth leaders to assess how to benefit the greatest number of people in the most effective ways possible, develop integral organizational and administrative skills, and foster a community of passionate, driven activists.
---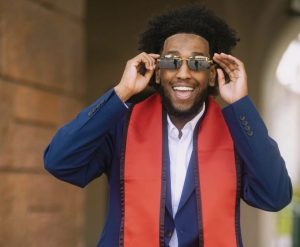 Kobe Musse's choice to work with youth stems from a dedication to and love for his community. He is working on obtaining a master's degree in counseling, having already completed a bachelor's degree in psychology at SDSU, in the hopes of becoming a high school and eventually college counselor. His current work with youth at UWEAST involves providing social and academic opportunities, from a free basketball league to assistance with college applications. Kobe's organization also assists the local East African population with resources, job hunting, and drug abuse rehabilitation. Having been his own mentor when he was younger, Kobe appreciates being able to see and nurture potential in the youth he works with, and working with a community that cares deeply about fostering each other's passions and success.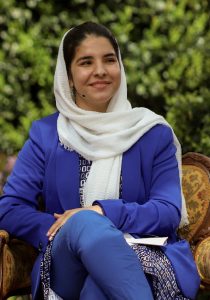 Wahida Hamdard immigrated from Afghanistan to the United States by way of India, where she lived for six years, and is currently studying international relations at SDSU. At the Afghan Community Cultural Center, she is achieving her desire to work with refugees by providing mentorship, economic assistance, and a place of security and comfort for young girls. By facilitating rent and food support, translation services, and a group of culturally familiar advocates to youth and their families, Wahida hopes to equip the youth she assists with the resources to make positive changes for themselves and their communities. Wahida's own experiences and connection to Afghani culture allow her to make personal connections with the girls and families whom she supports. She hopes to work with the United Nations once she completes her education.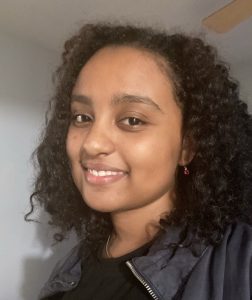 As a youth, Melat Kassahun's lack of control over her difficult circumstances led her to believe that only adults had the power to change their lives for the better. Her work with youth empowers them to believe in their own capabilities, and gives them a foundational structure to be able to do so. At the Refugee Assistance Center, Melat helps provide economic assistance, primarily to Ethiopian and Eritrean populations. She and her organization support families' small businesses and other economic ventures, and aid youth with academic goals and becoming comfortable in their communities. Melat, currently a student at Mesa College, is particularly dedicated to alleviating cultural stigma, especially around disabilities and mental health. She enjoys listening to and engaging youth, and hopes to continue fostering a close-knit community.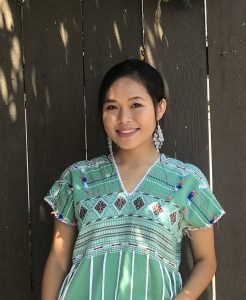 Mandy Say strives to balance the preservation of Karen culture with refugees' adjustment to American culture. At the Karen Organization of San Diego, she helps youth and their families find a comfortable space in their communities, providing English translation and tutoring, internship opportunities, and housing assistance. Mandy's work extends beyond San Diego; she helps host annual meetings between Karen organizations throughout California to strengthen youth's ties with their culture and with one another. Cultural and linguistic differences within the San Diego Burmese population pose challenges that the Karen Organization is well-suited to recognize and address. Mandy loves connecting with the people she supports and encouraging them to give back to their communities. She is eager to raise more awareness about her organization. Mandy is currently studying social work at Grossmont College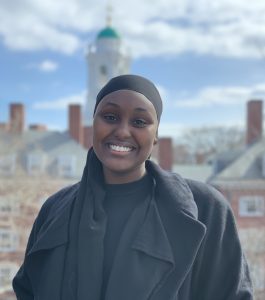 Fartun Adan began her activism career when she was a sophomore in high school. She now has a degree in sociology from UC Berkeley, and her desire to have youth at the forefront of public policy has not wavered since she first entered the sphere of advocacy. Having been born and raised in San Diego to Somali immigrant parents, Fartun works to raise and address refugees' needs as well as those of youth. At PANA SD, she helps build leadership and organizational skills among her younger crowd, who now have a committee devoted to developing their own policy campaign. For refugees of all ages, PANA SD has a civic engagement team, a legal team and a rapid response team available to address a variety of needs. Fartun strives to create a safe, nurturing space in which youth can develop confidence in themselves and their abilities.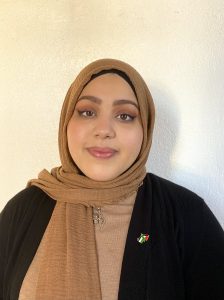 Subrein Damanhoury graduated from SDSU with an interdisciplinary degree in political science, Arab language, and history, a decision that made her studies rewarding and fulfilling. She began working with youth immediately after college, and seeks to help them find similar direction and inspiration. Her work at the Majdal Center allows Arab youth to grow into their cultures and themselves without fear of judgement. A sense of community is a core value for both Subrein and her organization; through aspects of their programs such as youth-led events and collaboration with other agencies, they have been able to continue strengthening bonds within El Cajon's Arab population. Subrein enjoys helping youth find their voices, and hopes that they will eventually utilize their empowerment to create their own changes within their society.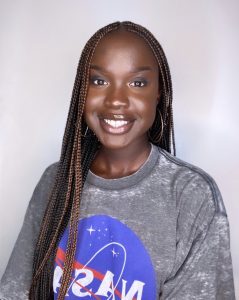 Nyaduoth Gatkuoth loves politics – in particular, the cultural ties that are uncovered by digging into nations' foundations. Having majored in political science at UCSD, she now applies her curiosity about and passion for the development of and connection between people to her work at the Southern Sudanese Community Center. Nyaduoth has taken charge of coordinating the SSSCC's youth assistance, which has a variety of programs for academic and emotional support. The SSCC's general programs include tenants rights workshops, cooking classes, and crisis hotlines. Through strong ties to partner ECBOs and dedication to connecting the different populations their organization supports, Nyaduoth and the SSCC strive to provide a place for youth to grow into both their native and new culture, and to provide a safe space for those who need it. At the Horn of Africa Community nonprofit, Amal Sufi's role adapts to the needs of her community members. Amal and Horn of Africa offer a variety of services, including vaccine drives – Amal's most recent focus and success – legal counsel, small business grants, and a developing youth program. As the daughter of Somali immigrants, Amal's close ties to the local Somali population enable her to provide culturally informed and personally empathetic aid and support to the people her organization assists. She enjoys being able to reciprocally learn from the older immigrants she assists, gaining as much knowledge from their perspectives and experiences as they gain from her work and counsel. Amal is hopeful that collaboration with other organizations will help her share information and resources with even more of San Diego's East African community.
Through her work at License to Freedom, Maryam Al Aboosi strives to make a tangible difference in the lives of her community's rising generation of youth. She is keenly aware that she was recently in their position, and hopes to be the type of mentor she did not have. Along with mentorship, License to Freedom assists youth by hosting events and readily answering any questions they may have, whether they are about the community, academics, or something else entirely. The organization also has a variety of programs for rental, mental health, legal, educational, and wellness assistance. Maryam is proud of her organization's ability to adapt quickly to change and the collaboration of License to Freedom with other organizations, and enjoys her bond with her youth mentees. Maryam is currently in her fourth year of studying civil engineering at SDSU.