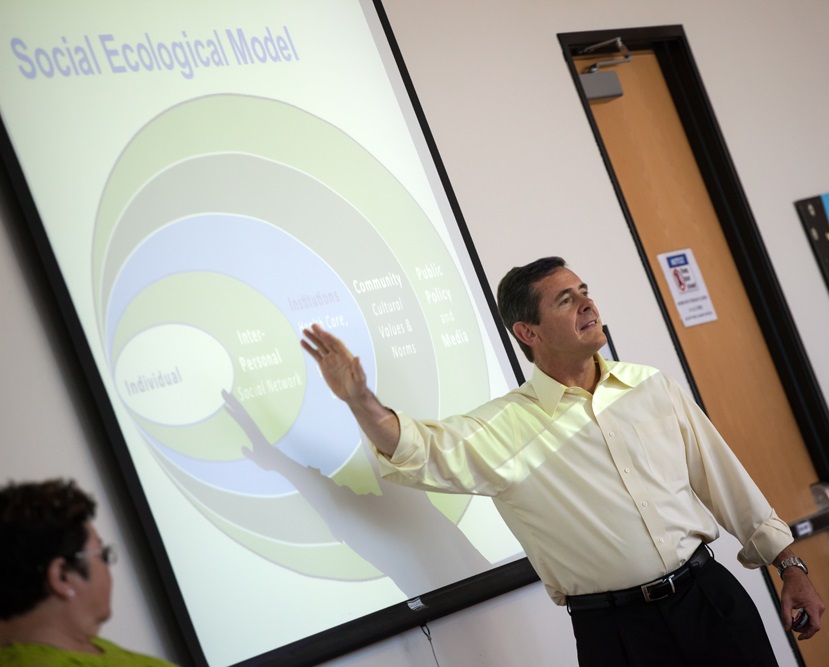 Media Relations
Press Material Development, Press releases, Media Alerts, Press Kits
The Center provides technical assistance for creating and disseminating information for media use. We secure widespread media attention for community-health related projects, programs and people, locally and nationally. We create and distribute media advisories for events, as well as press releases profiling projects, partners, and people. We create comprehensive and valuable media kits that can be adapted and updated for ongoing use. We have outstanding relationships with San Diego County media, and can leverage our knowledge and expertise for our partners.
Radio and TV Booking
In collaboration with partners throughout San Diego County, we work with our media connections to book community-health experts for appearances on radio and television programs. We collaborate on talking points and best practices for both live and pre-recorded appearances.
Story development and pitching, and Success Stories
Every community-health organization, and everyone within that organization, has a story. Every neighborhood, and every resident within that neighborhood, has a story. It's vital to tell your story, as a way of recognizing successes and leveraging media and public attention to earn higher visibility. We work with partners on developing stories for media and public consumption, through events, media advisories, and press releases. We help partners create success stories for use on web sites, in social media, and in pursuing media and public attention.
We also offer storytelling training, helping partners identify, write, and disseminate their community-health success stories. We work with partners on video projects, assisting in story development, talking points, script writing, production, and dissemination. Our Center for Community Health digital newsletter tells our partner stories, explaining and celebrating the superb work improving health in neighborhoods and across demographics throughout San Diego County, inspiring us all.
Media Engagement
Community Relations
We have formed strong relationships with communities throughout the county on numerous community-health projects. By aligning with neighborhood leaders and helping them thrive as champions for their communities, they become further empowered as changemakers.
Forums
Every voice in every community needs to be heard. Without a voice, communities and residents don't always have equal access to the resources they need to help their communities thrive. By organizing forums giving neighborhood residents the chance to tell their stories, voices are heard. Forums are excellent opportunities to gauge a community's health needs, through assessments, polling, and interviewing. We can assist organizing and designing your forum.
Grassroots Organizing
We help communities achieve better health by guiding them through the basics of community organization. Grassroots organization is created by the residents themselves, people who know what their communities need. Improved communities come from the power of neighborhood champions who organize their families, friends and neighbors into a group acting as one, dedicated to the whole. The Center can assist in this grassroots organizing.
Media Advocacy
Through media advocacy – communication to and engagement with media – we highlight long-term goals that will benefit community health. We educate media influencers on the challenges we find in our neighborhoods, and how to move forward most effectively, including forums, grassroots organizing, and community relations.
Campaign Development
Every big-picture issue involving community health needs a good media campaign – and media campaigns don't need to be expensive. We work with our partners on media campaigns that fit budgets, including paid and earned media, social media, storytelling, graphics, video, and more. Choices for sharing and communication are more numerous than ever before. We can help plan and implement your media campaign, based on your budget, needs and objectives.
Get in Touch
Do you need help with your media and communication projects?  Do you have questions?
If so, please contact us Here