The Nutrition Pantry Program (NPP) offers support, resources, and technical assistance in six distinct focus areas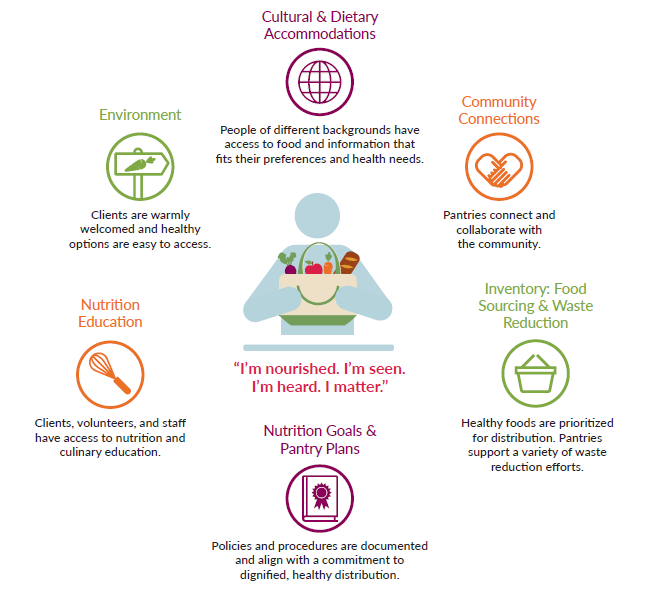 Participating food distributions can chose to work in one focus area or can explore initiatives in multiple areas at the same time. Work in any of the focus areas will bring a food distribution closer to silver or gold certification through Leah's Pantry.
The below page lists each of the individual focus areas and offers examples of the kind of work the UC San Diego ACTRI Center for Community Health NPP team can support at food distributions throughout San Diego County.
Ready to start NPP work at your site? Contact us to get started!
---
Environment
---
Nutrition Education
---
Cultural & Dietary Accommodations
---
Community Connections
---
Inventory: Food Sourcing & Waste Reduction
---
Nutrition Goals & Pantry Plans
---