Every year, the YAC works towards recruiting driven, compassionate, and motivated youth from all over San Diego county to continue its mission of promoting healthy living in communities. Learn more about our dedicated 2019-2020 YAC members!
---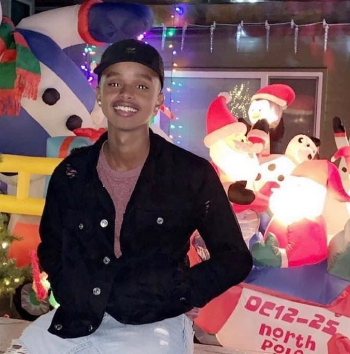 Salah, Grade 12, Hoover High School
During his extracurricular time, Salah is a member of the NAACP Youth Council, dedicated to secure the political, educational, social, and economic equality of rights in order to eliminate race-based discrimination and ensure the health and well-being of all persons.
He is also a leader and member in his school leadership program "Brothers of Excellence" which creates a safe space for African American males to excel academically. His interests include using social media, listening to hip-hop music, and empowering his peers to succeed in their endeavors. Salah wants to major in Real-Estate with a minor of Ethnic Studies.
'If I could change three things in my community, I'd want to change the mindset of the people. I'd also implement a place where people can focus on themselves. Lastly, I would want people to actively engage with one another to build stronger relationships. Fortunately, I've been more social recently and have been advocating for others to take initiative of their lives and build a stronger foundation for their people. I hope that with this asset I can change people's mindset positively. I've also joined groups such as the NAACP, and the Youth Advisory Council to help me actively strive for these changes.'
---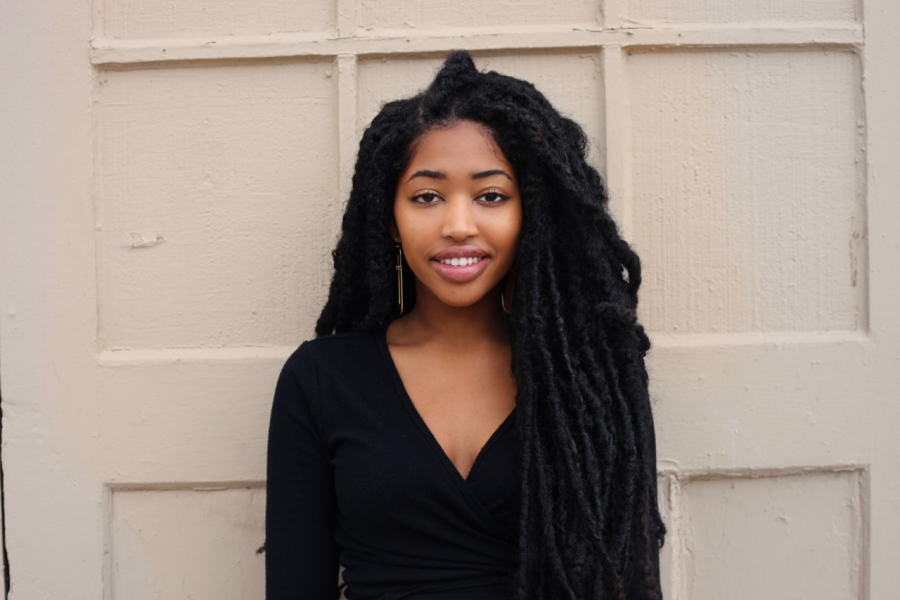 Endiya, Grade 12, Hoover High School
Endiya Griffin is a student leader who works to empower underserved youth whilst fulfilling her passions for art, social justice, and education. She believes that art has the transformative power to change perceptions and break down barriers by meeting viewers where they are. As a student, she also believes that, by investing in young lives and minds, we equip ourselves to create the future we want to see.
Griffin has supported this belief through advocacy work with local organizations such as the ACLU of San Diego and Imperial Counties, The AjA Project, and KPBS. She has also utilized platforms such as TED and the Big Picture learning to spread my message of empowerment. Her avid love for storytelling has been displayed through journalistic work published by NPR's YR Media, Teen Vogue, and the San Diego Voyager. As a senior in high school, she is currently working towards an Associate's Degree in sociology from San Diego Mesa College and will receive her AA concurrently with her high school diploma. After high school, she plans to earn degrees in cultural anthropology and journalism at a four-year institution and go on to be an ethnographic journalist.
In this work, she envisions herself not as a journalist, but a "journeyist" — guiding people to a place of intercultural understanding through storytelling in order to cultivate global empathy.
---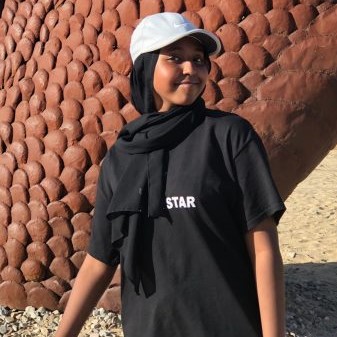 Siham, Grade 12, Crawford High School
Siham holds the position of president for the Muslim Student Association club. She is involved in several other extra-curricular programs, such as Be Wise, MC Can, Food & Social Justice, United Women of East Africa, and East African Girls United. Her hobbies are poetry, swimming, public speaking, teaching, and being involved with public & global health initiatives. Siham is interested in the fields of education, global health, and neonatology to study in college.
"If I could change three things in my community, I would tackle the diabetes issue seen in local members, bring my mosque community back together, and help create a cultural bridge between Muslim youth and non-Muslim youth. Recently, I have created a club at my school called the Muslim Student Association. Its aim is to organize workshops and events, in order to bridge the cultural differences and break stereotypes within my community and school. I have also taken the initiative by joining the Youth Advisory Council to make these changes in my community."
---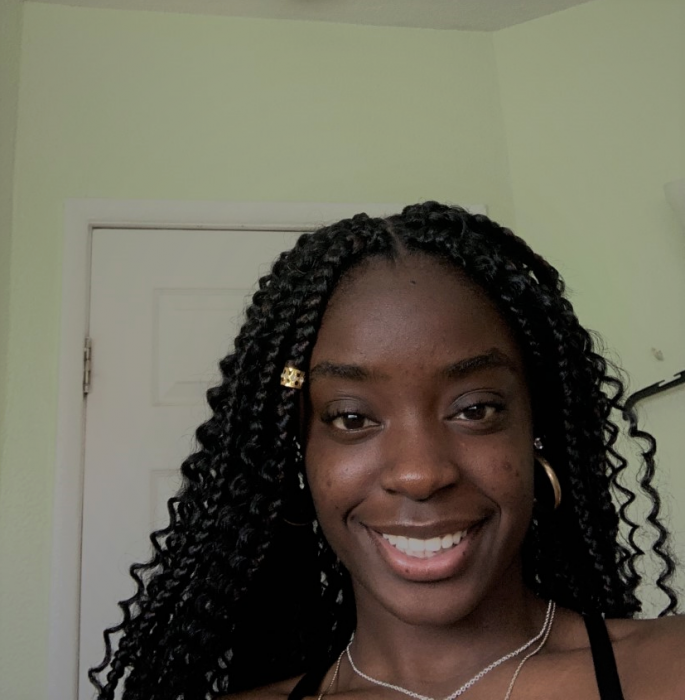 Namaya, Grade 11, Hoover High School
Namaya is an Aaron Price fellow and tries to be as engaged and involved with her community and peers as much as possible. She does this through YAC, Aaron Price Fellows and even her basketball team. When she is not with those organizations, Namaya is somewhere reading a book, writing a song, or eating! As time progresses and she makes her way into college, Namaya plans on going into the medical field and majoring in Biochemistry to start her journey in becoming a neurosurgeon.
"I reside in South East San Diego and I've grown up there. If I were to change three things about it, it would definitely be inclusion of ethnicities, infrastructure, and more community engagement. I look forward to utilizing the YAC to help me in taking action to act out on these wishes."
---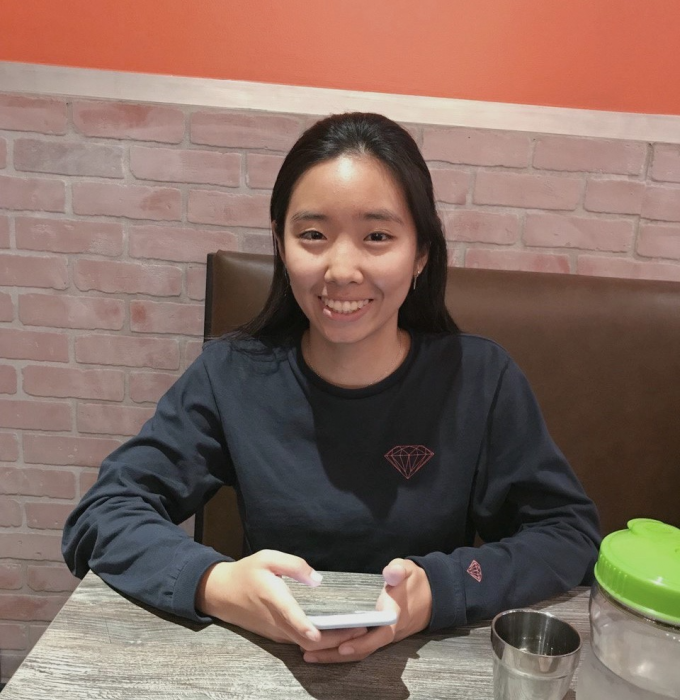 Claire, Grade 12, Canyon Crest Academy
Claire is involved in competitive swimming as well as the Young Leaders in Healthcare (YLHC) club at her school. She also runs a science program for elementary school children on weekends. Her hobbies and interests include painting and watching crime shows. Claire hopes to pursue her interests in Public Health and Biology.
"If I could change three things about my community, I would incorporate more nutritious school lunches, safe infrastructure, and accessible mental health resources for youth."
---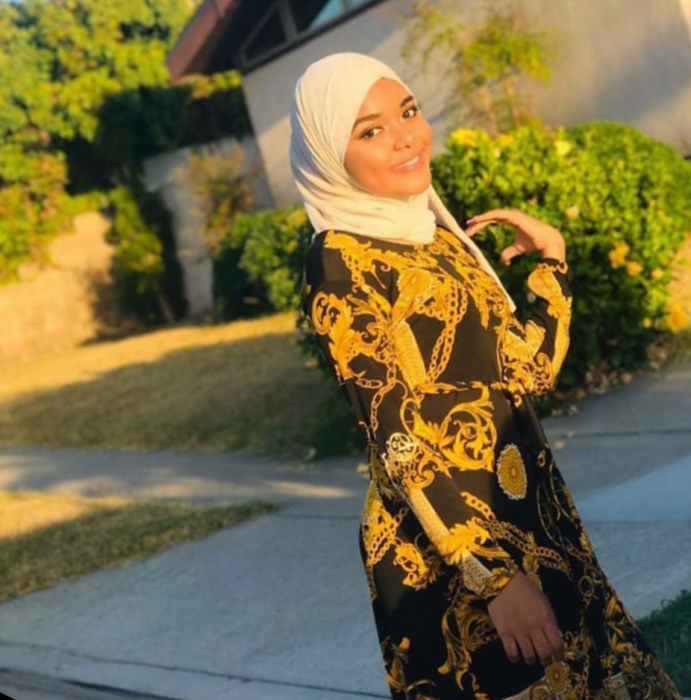 Aisha, Grade 11, Hoover High School
Aisha is the vice president of the Muslim Student club in her school and is also involved with Kira Jasta club, Wahupa Talent Search, YAC, mid city can, and Faces for the Future. Some of her interests include aiding people, showing compassion to others, contributing to her community, public speaking, drawing henna, and networking with others.
After high school, Aisha plans to pursue her dreams of being in the medical field.
"If I could change three things in my community, I would change the roads and sidewalk so that it becomes a cleaner and safer place to walk. I would also develop several centers to help new immigrants. I have done several community cleanups such as local canyons and beaches. I have also helped non English speakers learn to read and have helped translate for them."
---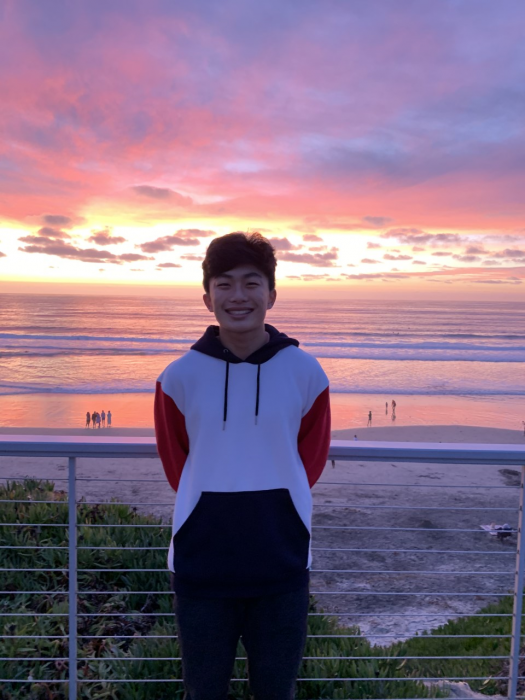 Woocheol, Grade 11, Canyon Crest Academy
Beyond school, Woocheol has been the captain of the JV basketball team for two years at his school, a sport incorporating teamwork and communication skills that can be utilized in the real world. He's also involved in different types of volunteer work such as in church and runs book clubs. During his volunteering, he works with younger children and loves to interact with them as much as he can. He has even been on trips to Mexico to help out younger children at their churches. At his school, he is involved in Math and Key Club as he is the vice president of Basketball Club as well. His hobbies are interacting with the community, spending time with his friends and family, playing sports, and health equity. Woocheol wants to major in Pre-Med field associated in Public Health.
"If I could change three things in my community, I would want to improve the lack of approach to healthy food, obesity, and traffic flow with sidewalks, bike paths, and roads. I have taken the initiative to reach out to my community and recreation centers about the situations that are happening in our environment. I have also joined the Youth Advisory Council to meet with others that have similar ideas to be able to make these changes in my community."
---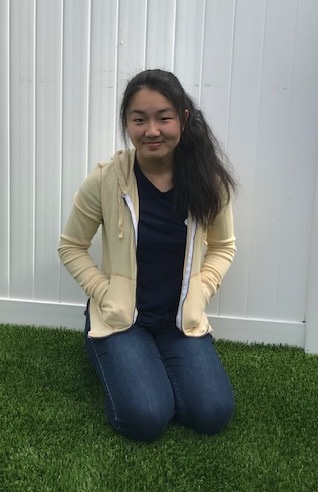 Sandra, Grade 11, Santana High School
Sandra is the president of Leo Club, a community service club that encourages high school students to pursue volunteer work. The San Diego River Park Foundation is another organization she routinely volunteers for, where she would do river clean-ups, habitat restorations, and more. She is also involved in the ABLE program, MEChA, Academic League, and tennis.In her free time, Sandra enjoys reading, picking up trivia, and playing card games.
After high school, Sandra is planning to go "Undeclared." She spent a lot of time exploring the engineering field, but is currently interested in graphic design and/or liberal arts.
"If I could change three things in my community, I would advocate for better public education, more resources for the unemployed, underprivileged, and homeless, and access to healthier food. To initiate these changes, I have been trying to establish a public health-related club at my school to encourage my friends and peers to be more involved. My school does not yet have a "Club Live," and I aspire to become its founder and spread influence within my community. In joining the Youth Advisory Council, I can engage and receive advice from fellow youth that share similar aspirations."
---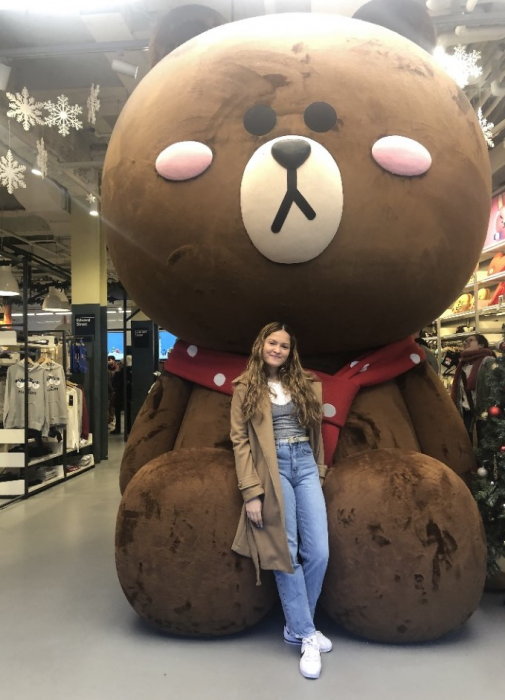 Brianna, Grade 12, High Tech High
Some of Brianna's hobbies include ice-skating, MESA, golf, and playing the piano. In her free time, she always enjoys working on embroidery and doing gymnastics. After graduation, Brianna hopes to study Neuroscience and Neurobiology and pursue the medical field.
"If I could change three things in my community, I would want more community events, unity, and more community service opportunities.
---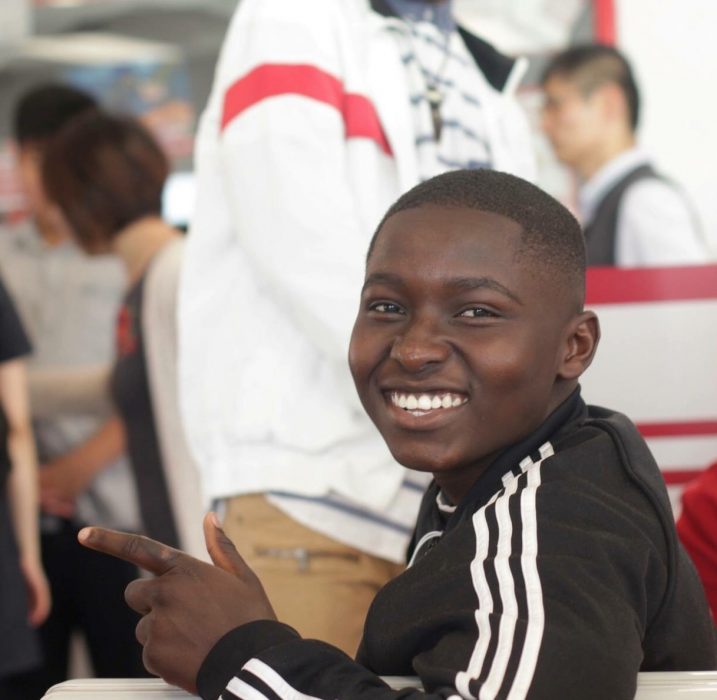 Shamseldin, Grade 12, Hoover High School
Shamseldin is involved with track and field. His hobbies include watching Anime. Shamseldin plans to study computer science.
"If I could change three things in my community, I would like to address air pollution, unhealthy diets, and advocate for youth."
---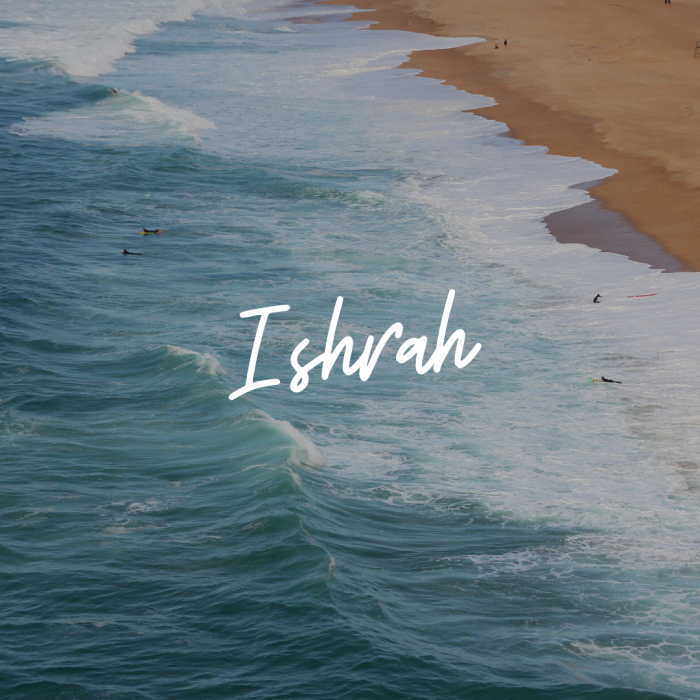 Ishrah, Grade 11, Crawford High School
Ishrah is the founder of a team, the Muslim Justice League, that focuses on fighting injustices and creating a safe space for youth in her community. Her interests mainly consist of sports such as basketball and football as well as helping out her community. Ishrah grew up with the idea of helping as many people as she can and this inspired her to peruse nursing.
"If I could change three things in my community, the top three things I would change are: to help unite the whole community, help put a stop to social injustices, and create a safe environment. With the help of YAC and Muslim Justice league, I will be able to tackle these problems head on. "
---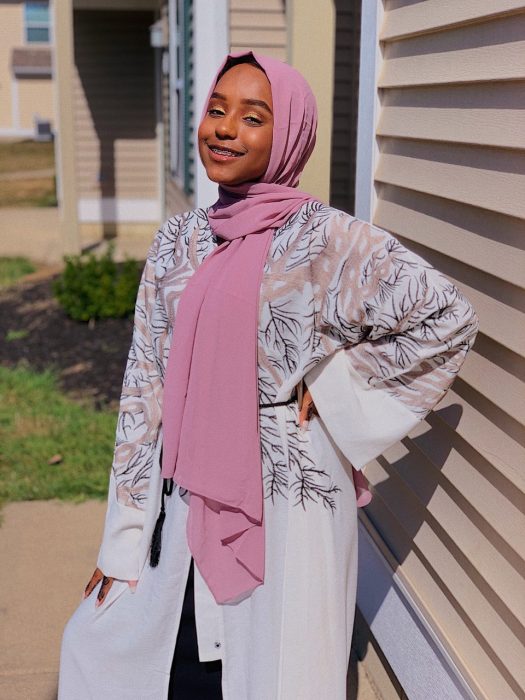 Samiya, Grade 11, Crawford High School
Samiya is a leader in the Muslim Justice League and regularly volunteers at the United Women of East Africa Support Team. She enjoys playing basketball & binge watching Netflix on her free time. In the future, Samiya would like to study the field of social work and journalism.
"If I was to change three things in my community it would be the lack of healthier food choices, the rise in crime rate and the lack of resources for people with mental illnesses. The initiative I took to make these changes were joining the Youth Advisory Council and the Muslim Justice league."
---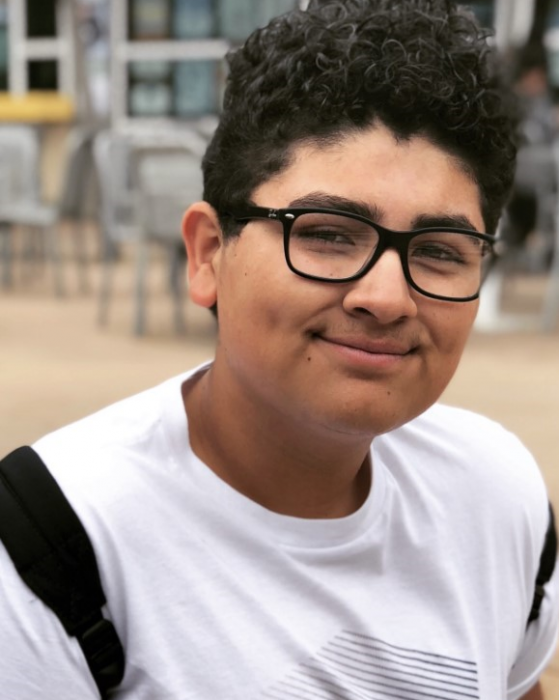 Erick, Grade 11, Hoover High School
Erick devotes his time to a number of clubs at school. Some of his involvements include ACE club, Cesar Chavez club, SABE Advisory Board, Class of 2021 Club, and his school Book club. Erick is also involved in other organizations outside of school such as YAC, Cardinals Interact, I Love a Clean San Diego, and Urban Life Central.
Erick's many involvements stem from his interests in community work/volunteering, as well as his interest in environmental sustainability. After high school, he plans to pursue a field in sustainability, whether that be Sustainable Architecture or Sustainable Civil Engineering.
"If I could change three things in my community, I would add more public recreation centers for teens to get help with school, Scholarships or out of the streets. Secondly, I would spread more answers or help people to know about diseases, stresses and to know where to go or what to do to help those of need. Thirdly I would add more green in my community, so more plants and natural environments."