Every year, the YAC works towards recruiting driven, compassionate, and motivated youth from all over San Diego county to continue its mission of promoting healthy living in communities. Learn more about our dedicated 2021-2022 YAC members!
---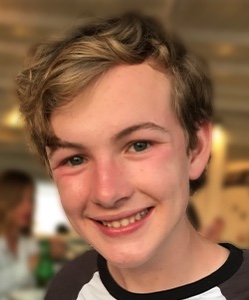 Daxton, Grade 11, The Bishop's School
A Davidson Institute 2020 Young Scholar Ambassador, Daxton's passion is civic engagement for equity and justice in education. Daxton supports this advocacy as the Founder of Kid By Kid (KBK), a non-profit focused on 'kids helping kids' from underserved communities through education. To date, KBK has performed 8000+ hours of 1-on-1 tutoring, has trained 220 Tutors within 40 KBK-School Chapters in 7 States, taught over 200 Learners, and has community partnerships with the Karen Organization of San Diego, the Haitian Ministry of San Diego, and Teen Volunteers in Action. 
 Daxton is a Mayor-appointed City of San Diego Youth Commissioner, representing District 3. Daxton is using his experience, voice, vision, and 2-year position as a public servant to further advocate for educational equity in underserved communities. Daxton is a member of the UCSD Youth Advisory Council: Believing that as a socio-economic factor, education has a profound impact on health and opportunity, he brings his voice to advocate for equity in education on the Council. At school, he holds the elected leadership position of representing his Junior class on The Bishop's Values Committee. Here he's entrusted as the 2023 class representative to deliberate and communicate equitable resolutions for student infractions and ethical breaches. He is also a faculty-invited member of the Community Service Initiative and co-founded the school's Machine Learning Club. His interests include playing guitar, coding, and playing chess. After high school, Daxton plans to apply his passion to social entrepreneurship to utilize technology and innovation to solve real-world problems. 
 "If I could make three changes in my community, they would be: 1) Equity of access and opportunity to education; 2) The creation of more dialogue and meaningful experiences where empathy and understanding between different facets of our community may be realized to support refugee youth (and families) in San Diego; and 3) More trust and empowerment of youth to model and make the changes we need in our community to tackle important issues such as climate change and its effects."
---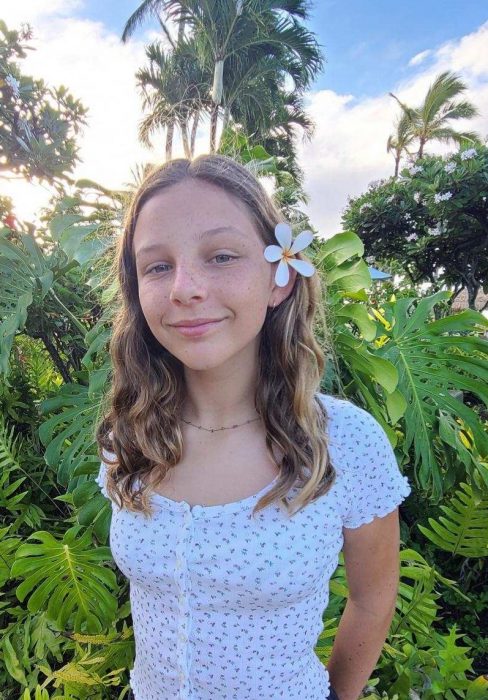 Elleaire, Grade 8, Coronado Middle School
Elleaire is an 8th student at Coronado Middle School. She is very active in school, as she has functioned as a student leader on the Associated Student Body for the past 2 years. She feels that being a school leader brings her purpose of bridging friendships and peer equality. In addition to ASB, Elleaire is the Coronado Middle School Chapter founder of Kid By Kid from inception in 2019. KBK is a tutoring program that includes a mentorship aspect that promotes academic achievement by listening, academic assistance, and providing support and inspiration to young Learners. In her spare time, Elleaire also belongs to the Junior Optimist International of Coronado which aids in increasing our community service and being kind to one another. There is an abundance of ways to achieve this goal with a creative mind and inclusiveness. We strive to make our community a better place. Elleaire enjoys hobbies such as piano and art as well as competitive golf and lacrosse. 
"At a young adolescent age, remaining in good health is critical. Many factors apply in keeping this balance; both internal decisions and the surrounding environment resources. The three topics that contribute to good health and three community changes I would like to focus on are good healthy eating habits, having access to more nutritious meals, and having better access to exercise and recreational sports. Having healthy eating habits ties into access to more nutritious meals. Reaching out and educating those who struggle with unhealthy eating habits can completely change their outlook and lifestyle. In addition to healthy eating and access to more nutritional meals, proper exercise also helps achieve a healthy lifestyle. I feel it can be hard to feel motivated to exercise, so that's why having resources and access to recreational sports is so important. Furthermore, getting healthy with exercise may expose you to meeting new people, developing new skills, and becoming more involved with our community."
---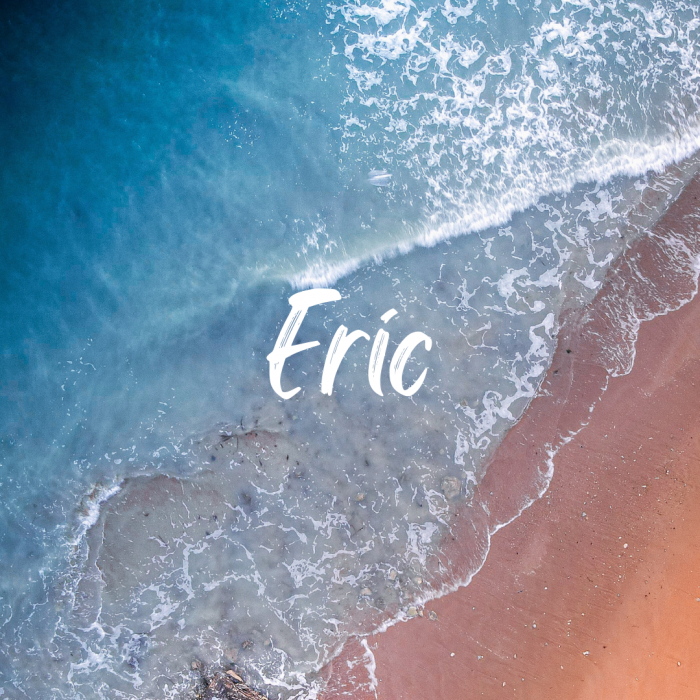 Eric, Grade 12, Westview High School
Outside of school, Eric serves as a youth advisor for the non-profit California Coalition for Youth, where he focuses on issues such as youth empowerment and equity. He is also involved with the non-profit UNA-USA San Diego where he works on raising awareness on various global initiatives through social media. His hobbies include playing the French horn, reading Langston Hughes poems, and rooting for the Padres.
"If I could change three things in my community, I would try to help with homelessness in San Diego, increase educational accessibility, and improve public health. One way that I have taken the initiative to make change is that I joined the California Department of Education State Superintendent's Office and joined this Youth Advisory Council to create equitable progress in both San Diego and California."
---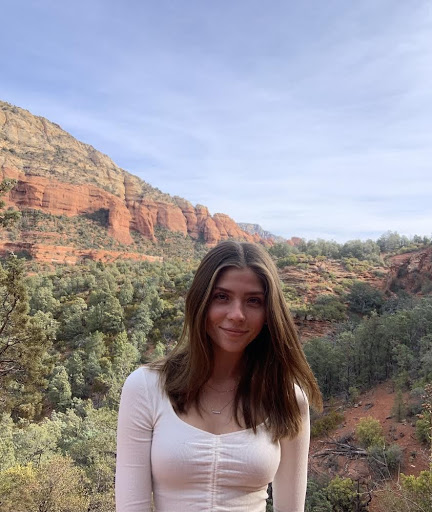 Sofía, Grade 12, Olympian High School 
Sofia is a Civics Unplugged fellow and is learning how to build the future of American Democracy. She is also a part of the Peer Mediator Program at her school that promotes wellness for students. She is a dancer and cheerleader. In her free time, she enjoys surfing, hiking, and other outdoor activities. Her extra-curricular activities include sideline cheer and dance. The field she wants to study in is Astrophysics
"If I could change three things in my community, I would provide access to healthy foods for everyone, promote mental health, and diminish human trafficking rates."
Have you taken any initiatives to make these changes? Peer meditation, Civics Unplugged, Youth Advisory Council
---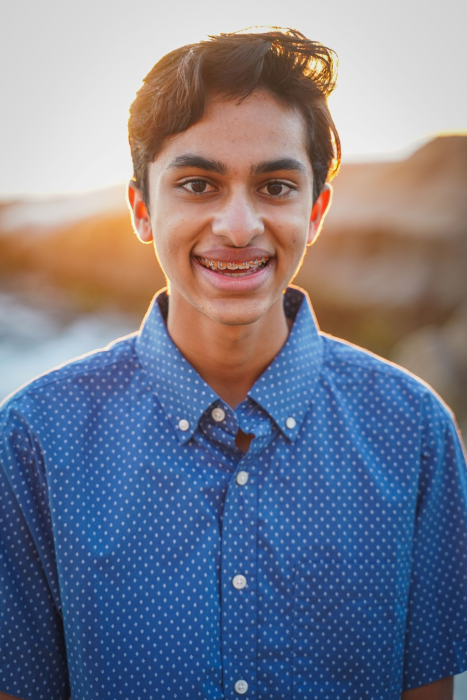 Roshan, Grade 11, Westview High School
During the pandemic, Roshan founded an organization that provides resources to empower people with disabilities to procure communication devices through insurance, grants, scholarships and loans when they leave a school district so they can continue to communicate fully. He is currently consulting with families in East County. He is also a group leader at his school as a Peer Counselor, and participates in Best Buddies which is an organization that connects students with intellectual and developmental disabilities to high school students. His other interests are playing tennis, participating in community service, cooking and reading. Roshan would like to pursue a career in the medical field in his future.
"If I could change three things in my community, I would work to make an inclusive environment for all regardless of ability, race, gender. I would also encourage local youth to take part in civics to improve our community. Finally, I want to heighten awareness to address global warming. I am addressing these concerns by participating in the National Civic Unplugged Fellowship which empowers youth to be more engaged in civics and leadership. I contribute to the Best Buddies State-wide Five-Star committee to improve the lives of people with disabilities by creating projects to improve the lives of people with special needs. I also participate in community service which includes working at the Food Bank, serving meals at the Ronald McDonald House, and cleaning our beaches. I am also grateful for the experience that YAC gives to address and solve community-based issues."
---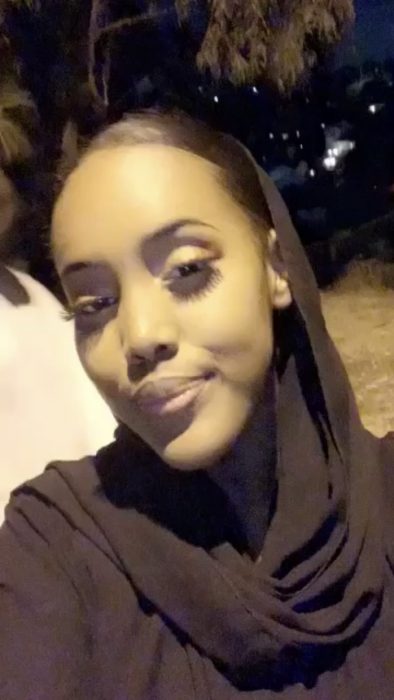 Anfac Mohamed, Grade 12, Health Sciences High Middle College 
Anfac Mohamed is a first-generation refugee immigrant that aims to make an impactful change in her community. Anfac Mohamed was born in Kenya, Nairobi and grew up in city heights/ East San Diego. Currently outside of school, Anfac Mohamed is in Mid-City Can Youth, a program dedicated to helping youth empowerment in City Heights, along with Dream High Black Girls, which also is dedicated to empowering young black women to make a change! Anfac Mohamed is also in the upcoming Youth Congress, with the partnership of advancements of new Americans hoping to engage in a transformative campaign that will uplift the voices of refugees and immigrants in our communities! Anfac's hobbies include playing basketball, advocating for her community along with police reform, public speaking, poetry, and injustice/social work. In the future, Anfac Mohamed aims to major in Political Science with a minor in international relations.
"If I could change three things in my community, I would start off with holding government officials accountable with affordable housing and ending gentrification, improving the lack of access that is shown with immigrant and refugee parents with language barriers, and diminishing police practices and reforming them to improve our neighborhoods/streets.This is why I have taken the initiative in joining many youth councils that represent our communities and the minority to insure that our voices are being heard!"
---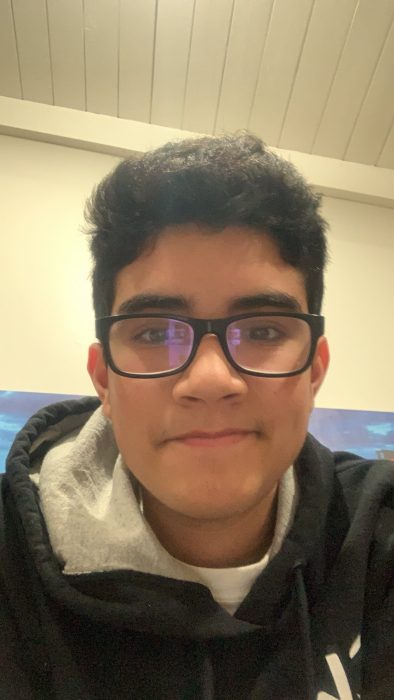 Nikolai, Grade 11, Damien High School
Outside of School, Nikolai Piskulich tutors first graders through Zoom at a local elementary school. Nikolai Piskulich taught these students who are English Language Learners how to read, sight words and practice basic math facts. He learned that providing tutoring to six year olds requires a lot of patience and understanding. He is also a member of the Future Doctor's of America Club which helps people advance their knowledge in the medical field and see if they actually do have a passion and interest in medicine. Nikolai Piskulich also volunteers his time to the Inland Valley Hope Partners. He learned that many people including college students are currently living in homeless shelters. He learned that any contribution to help is vital in the creation of new centers. It is our moral responsibility to help those in need. Nikolai Piskulich wants to major in Biology with his end goal is to attend medical school.
"If I could change three things in my community it would be to first educate low income families about the effects of nutrition and different diseases. Secondly,  I would create outreach programs for low socioeconomic populations to have access to medical screenings such as high blood pressure, cancer screens, mammograms, etc. Lastly,  I would also like to go to high schools or middle schools to pursue students to take an interest  in the sciences and act like a mentor.  Last summer, I applied to the Rady's Summer Medical Academy and I was accepted. Unfortunately, due to Covid it was canceled, but I look forward to participating in the program this summer. If the program is not possible, I will  enroll in a virtual research program either at John Hopkins University  or at City of Hope Medical Hospital. I also  have experience communicating with physicians at Kaiser and the University of California Riverside Medical School. As part of the Future Doctors Club, I attend medical lectures through UCR Mini camp in the areas Emergency Medicine and Mental Health. I have also joined the Youth Advisory Council to be able to collaborate with youth and adults who shared the same vision as me of wanting to help our community."
---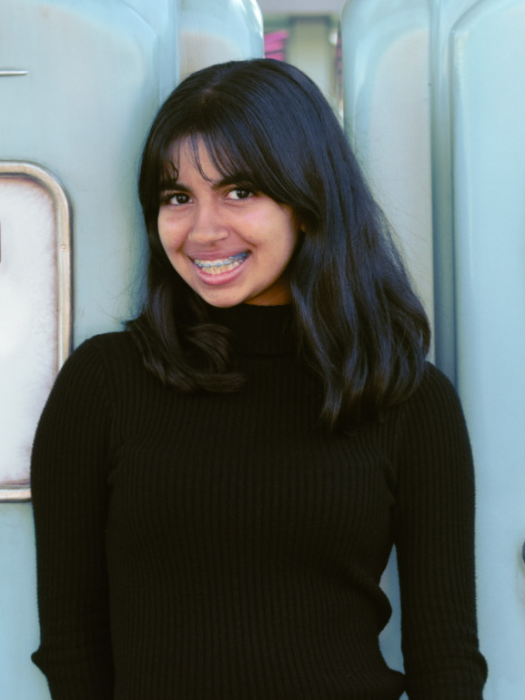 Taneesha Panda, Grade 12, Del Norte High School 
Taneesha Panda is a leader of HOSA, Health Occupations Students of America. She wanted to go beyond her interest in medical professions, so she pioneered an activism club with a focus on public health alongside a few of her peers and called it, Gardening for Change. Their goal is to raise awareness about environmental issues, sustainability, and holistic lifestyle in their community. Taneesha has participated in Speech and Debate for her own personal enrichment, so that she can be a better advocate for things that she is passionate about. Her main hobby is playing her violin. She also enjoys public speaking, sketching, and graphic design. In the future, she would like to pursue a career in medicine. 
"I would like to work towards improving the public health of my community–more specifically, encouraging more healthy eating, raising awareness about the climate crisis and sustainable living, and improving accessibility to mental health resources. My team in Gardening for Change has recently started up a garden on our school's campus, and we are currently working on a project to grow fresh produce and distribute them to our community. We have a podcast and an instagram account, which we use to educate our peers on environmental issues. In terms of improving mental health in my community, I perform my violin  for the elderly through the music program at my high school."
---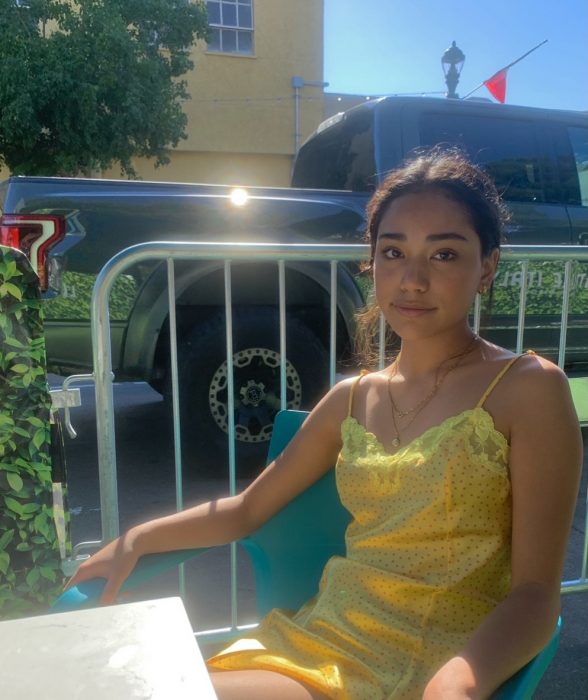 Katherine, Grade 12, Mt. Carmel High School
Katherine believes through youth voices that change and policy can be initiated within our communities. In trying to implement this for our future democracy she has become more involved with policy led initiatives within her community. At her school she is a member of various clubs, currently she is in the process of leading a speech and debate team, and is a dedicated member of "Diversify Our Narrative", a club fighting for racial justice by advocating for diversified curriculum in schools. Apart from school, she is currently a community outreach intern for a non-profit "Fulfilling Destiny," dedicated to supporting and empowering those experiencing homelessness by aiding them with period products – helping to achieve an end to period poverty within homeless communities (in San Diego). She has an interest in politics, this year, especially, she has become more involved with policy initiatives by joining March For Our Lives San Diego and became a fellow for Civics Unplugged – a youth-led initiative to promote civic engagement and improve American democracy for the future. Also, she is a member of Mid-City CAN's youth council. She loves acting in productions at school, reading, and listening to music and podcasts. After high school, she plans on majoring in Political Science, following a career in law.
"If I could change three things in my community, it would be advocating for better policies on the criminal justice system – diminishing the school-to prison pipeline, improving public education, and implementing resources and solutions for those experiencing homelessness. Through Mid- City CAN and Fulfilling Destiny I've taken initiative in trying to find solutions and advocating for change within these issues. By joining the Youth Advisory Council I hope to further change within communities by working alongside fellow youth."