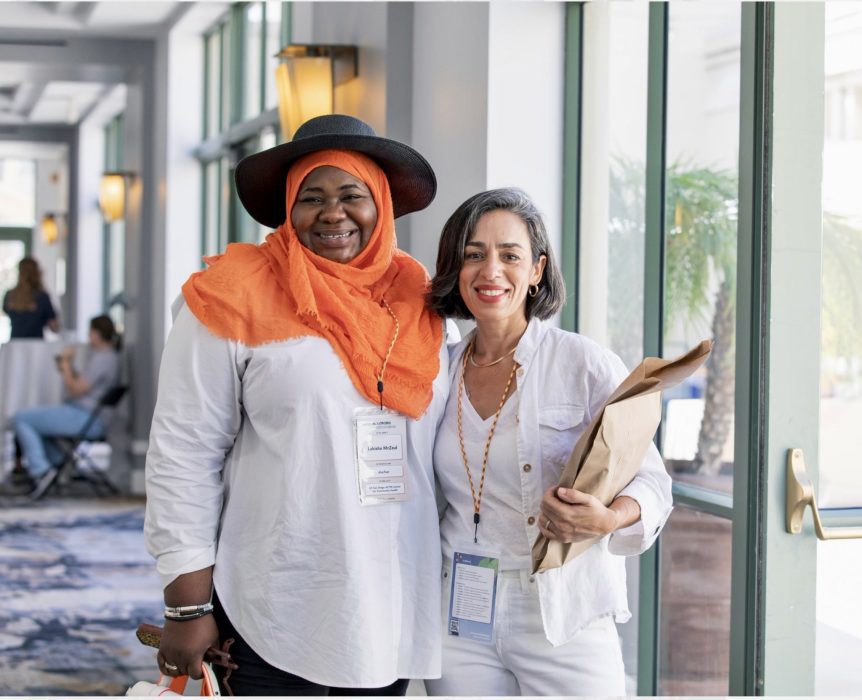 Name of Partner: Sherman Heights Community Center
Location: Sherman Heights, San Diego
Who Are They and What Do They Do?
Sherman Heights Community Center (SHCC), established in 1984, serves about 20,000 residents from Sherman Heights, Grant Hill, Logan Heights, Barrio Logan, and other neighboring South Bay communities. SHCC promotes educational, health, personal development, and cultural programs that enhance the well-being of individuals and families in our communities.
How Do They Partner with CCH?
SHCC actively partnered with CCH in the Nutrition Pantry Program, delivering client-centered and dignity-based food distributions to community members. In addition, SHCC collaborated with CCH to host, "Inspiring Conversations on Community Food Justice,"  in May 2023, empowering vibrant discussions and screening two short films with local community-based food leaders and residents.
What Did They Say?
"It is a pleasure to work with UC San Diego Center for Community Health. From day one Lakisha has been very supportive of the Sherman Heights Community Center and our work related to food access. Lakisha is always sharing opportunities, encouraging our growth, making connections, and meeting us where we are at. She is genuine, smart, and passionate about her work. We are very thankful for the opportunity to work with Lakisha and UC San Diego Center for Community Health." -Daniela Kelly, SHCC Executive Director
Check out SHCC on Social Media: