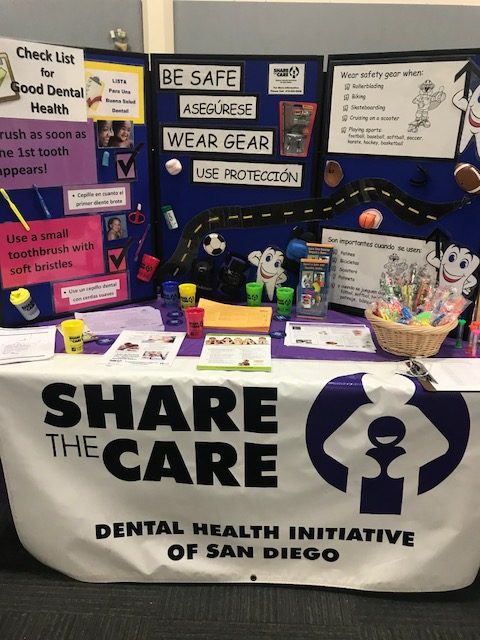 The Dental Health Initiative – Share the Care (DHI-STC) program is a partnership between UC San Diego Center for Community Health, the County of San Diego Health and Human Services Agency (HHSA), Health Quality Partners, and First 5 San Diego. Other partners include the San Diego County Dental and Dental Hygienists' Societies and the San Diego County Oral Health Initiative.
DHI-STC is focused on optimizing oral health for children of San Diego County and educating the community about the prevention of oral disease. Data from the National Health and Nutrition Examination Survey, 2011–2012 that approximately 23% of children aged 2–5 years had dental caries in primary teeth. In addition, untreated tooth decay in primary teeth among children aged 2–8 was twice as high for Hispanic and non-Hispanic black children compared with non-Hispanic white children. Also, about three in five adolescents aged 12–19 had experienced dental caries in permanent teeth, and 15% had untreated tooth decay.
The DHI-STC team provides oral health education and training to teachers, community based organizations, health professionals, pregnant women and parents, and foster and homeless youth.  The DHI-STC also attends the annual Give Kids a Smile (GKAS) event in February, along with the San Diego Dental Health Foundation, First 5 San Diego, and local community dental clinics. At this event, they provide free screenings, dental sealants, and fluoride varnish to low-income children ages 1 to 18 years who have no dental resources.  These services are painless, cost effective, and cost less than fixing a tooth if a cavity develops. For more information, please visit the DHI-STC website at www.sharethecaredental.org.