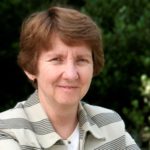 Who is Debbie Macdonald?
Debbie served over 17 years as executive director of the YMCA Childcare Resource Service (YMCA CRS) in San Diego. In this position, she was responsible for vision, mission planning, and policy, overall management quality and integrity of early childhood education programs, and spearheaded technological advancements within the business infrastructure. Debbie served for many years as the chairperson of the San Diego County Childhood Obesity Initiative Early Childhood Domain, chair of the special needs committee of the San Diego County Child Care and Development Planning Council, chair of the Early Childhood Disaster Preparedness Committee, and chair of the YMCA of San Diego County Child and Youth Development Think Tank. In this role, she developed and maintained strong collaborations and subcontracts with the San Diego County Office of Education, the County of San Diego, First 5 San Diego, the Regional Center, and the San Diego Office of Emergency Services.
Prior to her retirement from YMCA CRS, she spent 42 years working in the field of early childhood education and child development.
Debbie in her own words
1. Please tell us a little about how you came to be a founding member of COI.
I was the executive director of YMCA Childcare Resource Service.  Our agency worked with over 4,800 childcare programs throughout San Diego County.  We had identified childhood obesity as a problem for many families and childcare staff throughout the county. We were asked to join the organizing effort for COI.
2. How long were you a member of the COI Executive Leadership Team? What other roles did you serve during your time with COI? 
I was a member of the Executive Leadership team for eight years.  I also served as early childhood domain chair.
3. What is your fondest memory of your time with COI? 
I think that the work that COI did based on ACES (adverse childhood experiences) incorporating this concept into strategies for the domains. 
4. What is one achievement you'd like to highlight during your time with COI? 
Creating the Community Council which gives more people a voice and a choice in solving their own programs was a very significant achievement for COI.
5. What will you miss the most about being involved with COI? 
I will miss the close working relationships between the many organizations that are members of COI.  I will also miss the individual relationships I have made with COI members including working with Dr. Wooten and Dr. Sherpas and the staff from UCSD.
6. What message or words of wisdom would you like to leave for the San Diego County Childhood Obesity Initiative?  
Keep working together, an African Proverb states: "If you want to go fast, go alone, if you want to go far go together."
7. What are your plans for the future?!
My plans for the future include traveling, making wooden toys and spending significant time with my granddaughter, Lena.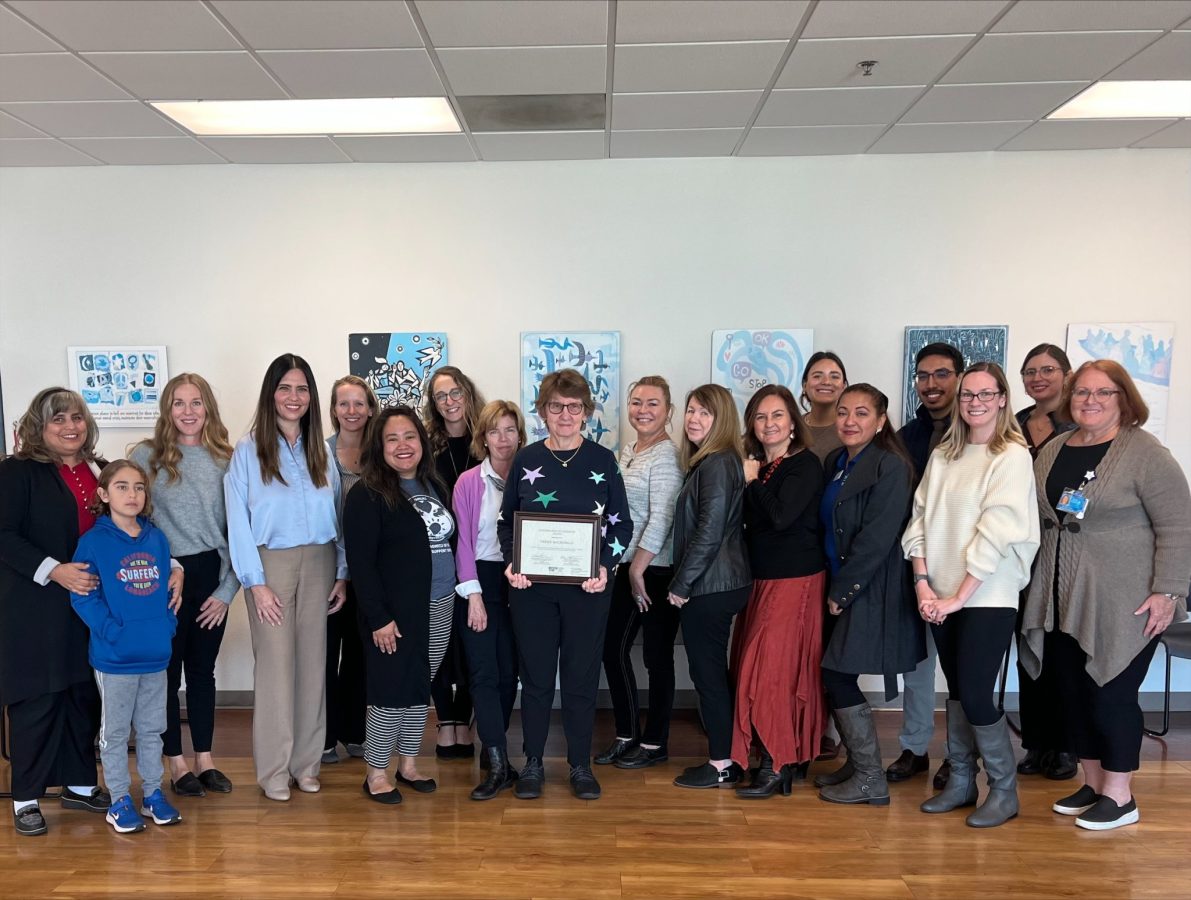 A farewell to Debbie from the COI team:
On behalf of the San Diego County Obesity Initiative (COI), I want to express our heartfelt gratitude and appreciation for your outstanding service since 2006. Your commitment and dedication to the cause has made a significant impact on our organization and the community we serve.
As a founding member of COI, you have been instrumental in guiding the initiative through its early stages and ensuring its continued success. Your leadership as a former leader of the YMCA Childcare Resource Service, co-chair of the early care domain, as well as your role as tri-chair of the Executive Leadership Council, have been truly remarkable. Your passion and dedication to the initiative have been an inspiration to us all and have played a vital role in securing the 12 million in grants in the past 4 years that will allow us to expand our work and address health equity in the community.
Your mentorship and support have been invaluable to me, and I will always be grateful for your friendship. Your guidance and support have been critical in advancing the new health equity framework and centering community voice in the initiative. Your contributions will not be forgotten and will always be remembered as a turning point in our organization's history.
As you embark on the next chapter of your life with your family and grandchildren, we would like to wish you all the best in your retirement and thank you for your years of service. You will be missed, but your legacy will live on through the work of COI.
Blanca Melendrez
Executive Director for the Center for Community Health at UC, San Diego
____
It has indeed been a pleasure working with Debbie MacDonald on the Childhood Obesity Initiative (COI).I have worked with Debbie for her entire tenure on COI. She has always been a voice of reason and played a pivotal role in COI's strategic planning process. I will miss Debbie's involvement in COI, but wish her all the
Best in the next new chapter of her life!
Wilma J. Wooten
Public Health Officer of Public Health Services in the County of San Diego Health and Human Services Agency
____
I met Debbie shortly after the COI was established in 2006. As leader of the YMCA Childcare Resource Service, Debbie was immediately supportive of the COI and recognized opportunities for collaboration. Unlike other executives, Debbie didn't have to be convinced of the benefit to her organization of participating in COI, she got it right off the bat. She provided in-kind support, encouraged her amazing staff members (including Kim McDougal and Joan-Grace Espiritu) to participate in COI domain workgroups, and joined COI to apply for funding opportunities. In her role, Debbie is honest, down to earth, and fully committed to the COI mission. When invited, she did not hesitate to serve as the Leadership Council co-chair and her dedication has been demonstrated by her longevity in this position.
The work of COI is based on building solid, meaningful relationships with partners. Sometimes, if you're really lucky, these professional relationships can turn into personal friendships, which has been the case with Debbie and me. We continued our friendship long after we both left the positions that brought us together. Debbie's sense of adventure and love of travel have been an inspiration to me and played a role in my decision to relocate to Europe. She is an all-around wonderful person and I know she will be missed by all COI partners. Debbie, I wish you the very best of everything in wherever life leads you!
Cheryl Moder, former COI Executive Director
____
Having worked with Debbie since the beginning of the COI, I have been very impressed by her steadfast leadership and commitment to our collaborative work. By bringing her own expertise and talents, along with that of other staff from the YMCA Childcare Resource Service, Debbie provided valuable perspective on the needs and priorities of childcare professionals and families. After all the years of working on behalf of San Diego's families, I send my sincere wishes to you, Debbie, for many wonderful times with your own family, and especially those lucky grandkids! Thank you for everything you have done to contribute to the success of the COI!

Deirdre Kleske, Schools & After-School Co-Chair, County of San Diego, Health and Human Services Agency
____
"I loved working with Debbie. She brought such an important perspective to the COI and was always focused on moving forward. She made herself available and consistently provided valuable feedback and guidance. I wish her the best in her next chapter of life and thank her for the many years she served in her role as tri-chair. 
Dan Fesperman, former COI Director  
____
Thank you Debbie for your long commitment to improving the health of children and families in our community. You have been generous with your time and COI has benefited from your expertise. You are thoughtful and a good listener, considerate of all voices. I have great respect for your contributions to COI over so many years. I wish you the best in your retirement.
Dr. Shaila Serpas, COI Tri-Chair, Family Physician 
____
Dmac has made a deep and lasting impact on so many lives and systems across California.  During her long tenure as the Executive Director of the Childcare Resource Service she was highly respected by her staff team, her peers, and partners across the State. Dmac brings passion, commitment, perseverance, intelligence, compassion, generosity, and an unwavering drive to advancing equity in her work for children and families.
Dmac is my personal mentor and friend.  I would not have found my calling in our work at the Y, were it not for Debbie taking a chance on me.  Debbie mentored and grew many leaders through her career with her trusting, supportive, and visionary approach to leadership.  We are all so lucky to have some dmac in our lives!
Kim McDougal,  COI Leadership Council, Senior VP of Social Services, YMCA of San Diego County
____
Debbie has a knack for seeing the potential in all, whether it be programs, people and partners. That's what makes her a visionary leader and an amazing mentor. I've worked with Debbie for over 17 years. When she retired from the Y in 2014, I always knew that it wouldn't be long before I saw her again at another COI Leadership meeting. That made her leaving the Y a little bit easier to bear. With her tenure at COI coming to an end, I am so proud to be able to pick up the torch to advocate for the health and well-being of children and families in San Diego. Thank you Debbie for seeing the potential in COI to devote so many years of service to the cause. We'll miss seeing you every month!
Joangrace Espiritu, Media Domain Co-Chair, Communications, YMCA of San Diego County