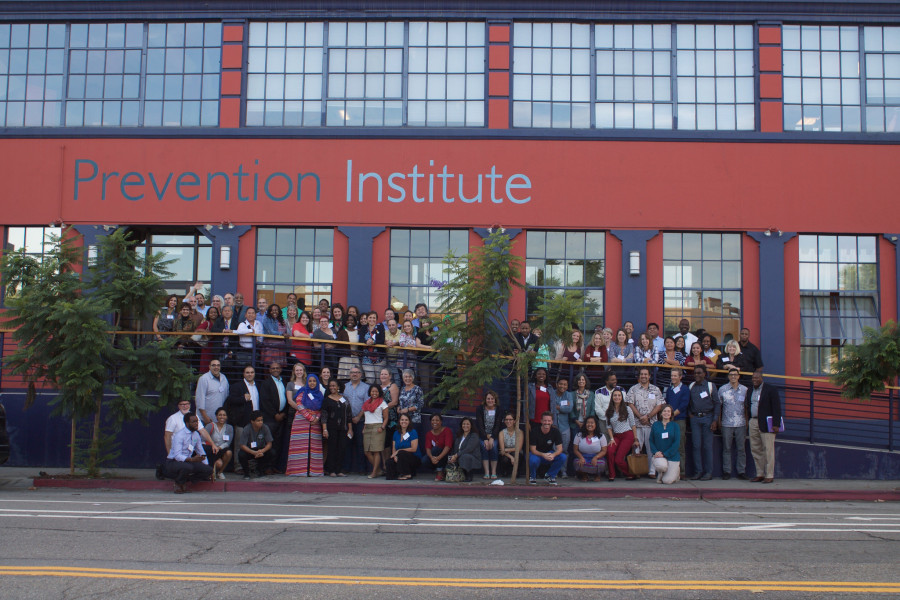 We have seen the headlines Black Lives Matters, in response to the shootings of young African-American men by police officers. We have seen the literature which shows the crib-to-prison pipeline (i.e., the disproportionate number of men of color who end up in prison compared to Caucasians). Additionally, we have seen the research which supports that males, especially men of color, are more likely to face barriers in achieving high school diplomas as well as having the highest unemployment rate in the country. So, in response to the resulting mental health problems (e.g., depression, anxiety, PTSD, etc…) – which can ensue from the trauma, racism and social isolation that these males may experience – the Prevention Institute and Movember Foundation have both called for applications from organizations to develop upstream, community-level mental health and well-being strategies for any affected males of color.
Pictured: Convening of the Inaugural Making Connections (October 22, 2015)
UC San Diego-Center for Community Health has partnered with the United Women of East African Support Team (UWEAST) to help develop a comprehensive, culturally-competent, community-level plan of mental health strategies and resources for East African refugee males between the ages of 16 and 25 years. Often, these young men are brought to the U.S. to escape persecution and famine, but what awaits them in this 'new world' is something foreign and unlike their home. In pursuit of harmony and peace, these young men are expected to be leaders in the way they would have been back home – yet their new home is fraught with gangs and drugs. Scared and traumatized from previous experiences, and lacking social support, assimilation becomes the only recourse for these young men. Living in large households with extended family, where parents are often busy juggling work and family, parental support can be limited. This limited parental support is also due to the lack of knowledge regarding the mental health problems of their son(s) – which, in turn, creates a more stressful environment for these young men. Thus, the challenges these young men face are monumental, and although some make it out successfully, a large number suffer from PTSD, depression and suicidal tendencies and can fall deeper into a life cycle of prison, drugs and gangs (including religious extremist organizations).
From a pool of 225 applications, the East African proposal was chosen for funding, along with fifteen other proposals from across the U. S., from cities such as Boston, Chicago and Honolulu. The Center for Community Health is part of a proposal with the following organizations: UWEAST, African Workforce Coalition, Partnerships for the Advancement of New Americans, Southern Sudanese Community of San Diego – and a group of young refugee men – in the development of strategies and a systemic program to help address issues related to improving education and ameliorating unemployment.