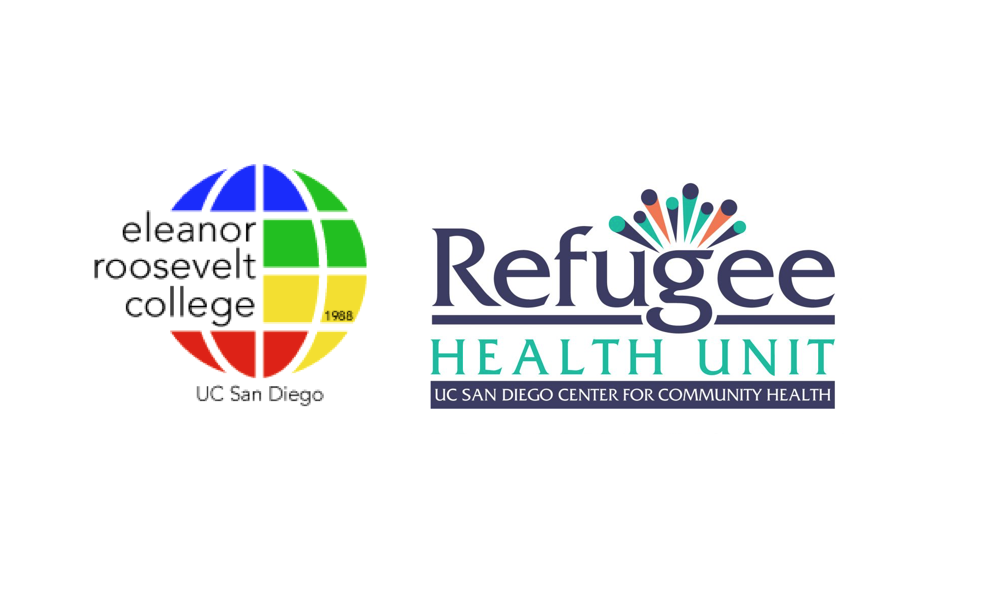 Last Spring Quarter, the UC San Diego Center for Community Health Refugee Health Unit was able to partner with faculty from UCSD's Eleanor Roosevelt College to design and offer a seminar class focused on refugee issues. The course was taught by Amina Sheik Mohamed, Director of Youth and Community Mobilization Programs at the UCSD Center for Community Health, and Mathew Herbst, Associate Teaching Professor and Director of Making of the Modern World at UCSD.
Students who enrolled in the course, titled Refugee World, took part in discussions aimed at providing a basic introduction to the broad topic of refugees, with an emphasis on the process and experience of resettlement in the United States. The seminar addressed the challenges faced before and after resettlement, featuring discussion of current events as students engage with the idea of refugees in public discourse by responding to news articles. The course addressed the question of "who is a refugee?" and examined challenges faced before and after resettlement. The syllabus also included topics such as culture shock and adjustment, health and well-being, and education and employment, ending with a wider look at the refugee situation both locally and globally.
Some of the enrolled students expressed their interest in the class as a chance to become more informed about the issues that have been featured in the news.  Others explained they viewed the course with a more activist perspective, with the desire to pursue careers in law or human rights.
The course culminated in a discussion and reflection about the students' takeaways and how this knowledge can be used as they move forward in their education and professional lives. The collaboration continues, as the course is being offered again Fall and Spring quarters of the 2018-2019 academic year.