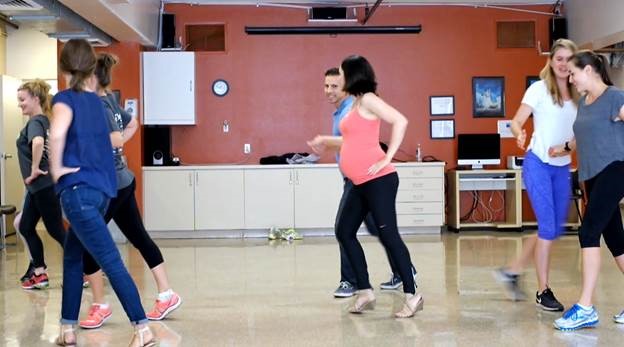 FFIT Wellness Program: The Fit & Fun Innovation Team (FFIT) is the new UC San Diego Center for Community Health wellness program. The program was developed through feedback received directly from employees on the health and wellness areas of importance and interest to them.
FFIT's mission is to foster a culture that supports and encourages personal and professional health and well-being, while cultivating a sense of community among employees at UC San Diego Center for Community Health.
The program began with an employee health and wellness survey created to pinpoint areas to be improved and areas of interest for employees. The program includes a monthly theme, Fitness Friday activity, and Wellness Wednesday activity. Fitness Fridays gives employees the option of wearing athletic fitness clothing to work and the optional choice of participation on a weekly fitness walk, monthly Fitness Friday Class – such as salsa, yoga, and boot camp.
Wellness Wednesday activities provide employees the opportunity to learn more about themselves, their co-workers, and wellness with a monthly activity to cultivate a sense of community and expansion of individual knowledge. Additionally, FFIT has connected with local partners who have been willing to offer employee discounts in relation to physical activity and wellness outside of the workplace, to encourage a healthy and active life.