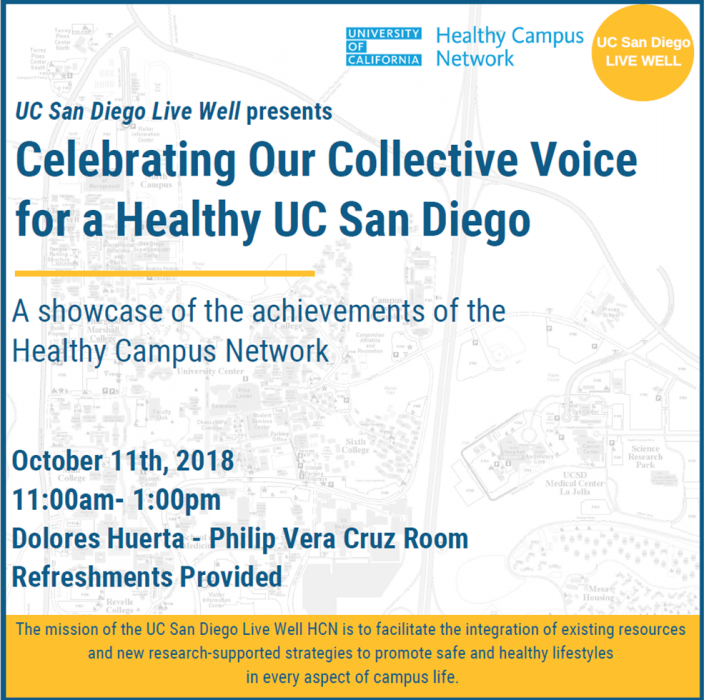 UCs across California will be celebrating their accomplishments at their own Healthy Campus Network celebrations on October 11th.  UC San Diego will be joining in on the fun as well, at the upcoming gathering: Celebrating our Collective Voice for a Healthy UC San Diego.
Join us for refreshments and take time to share our collective accomplishments under the Healthy Campus Network.
Please confirm your attendance and let us know what campus resources you want to distribute at the event, no later than Friday October 5th, 2018. The flyer is for you to share with students, faculty, staff, and friends. Help us spread the word about our accomplishments!
Update: See below for photos from our celebration!