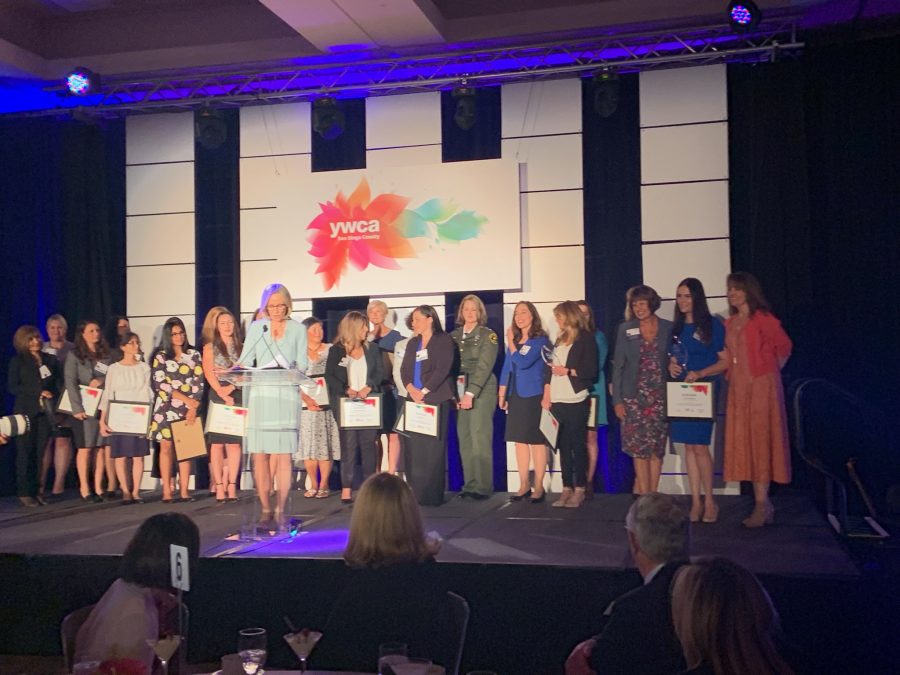 UC San Diego Center for Community Health (Center) is a  proud recipients of the YWCA Tribute to Women and Industry (TWIN) Humanitarian Award. This speaks to the Center's critically important transformative work and the ongoing resilience, energy, and positive movement forward in partnership with our communities to promote a healthy San Diego.
The mission of the Center is to transform health and wellness in communities of color. Under the visionary leadership of our Executive Director, Blanca Meléndrez, the Center implements impactful interventions at the local, regional and national levels. We lead collective community-wide efforts to enact policy, systems, and environmental (PSE) changes aimed at addressing social determinants of health through a racial equity lens. The Center advocates for a broad range of health justice PSE interventions preventing obesity and chronic diseases. This includes the opening of a Refugee Health Unit to improve access to education and economic mobility, and the Youth Advisory Council comprised of passionate young leaders dedicated to improving health of communities that have experienced historical and systemic health inequities.
Signature programs the Center has developed and pilot tested have far exceeded expectations and received national attention, including the areas of worksite, retail, school, faith-based, lactation and advocacy sectors. Examples of our work also include addressing food security from a variety of perspectives including a $3.4 million USDA Financial Incentive grant program.  This financially incentivizes the purchase of healthy food and addresses hunger through innovative technology with Northgate Gonzalez Market throughout southern California; as well as impacting food systems policies around food waste, food insecurity, and procurement.
We continue to reach tens of thousands Californians, bringing together over 300 local, state and national partners and training more than 250 interns, volunteers, community members, without whom this would not be possible. Together we have implemented policies and practices that support healthy lifestyle habits and increased access to healthful foods and physical activity where people live, work, learn, and worship.
Our partnerships and collaborations have allowed us to improve the lives within these communities, and we are honored to be a part of this network.
To learn more about our work, you can read our blogs at ucsdcommunityhealth.org