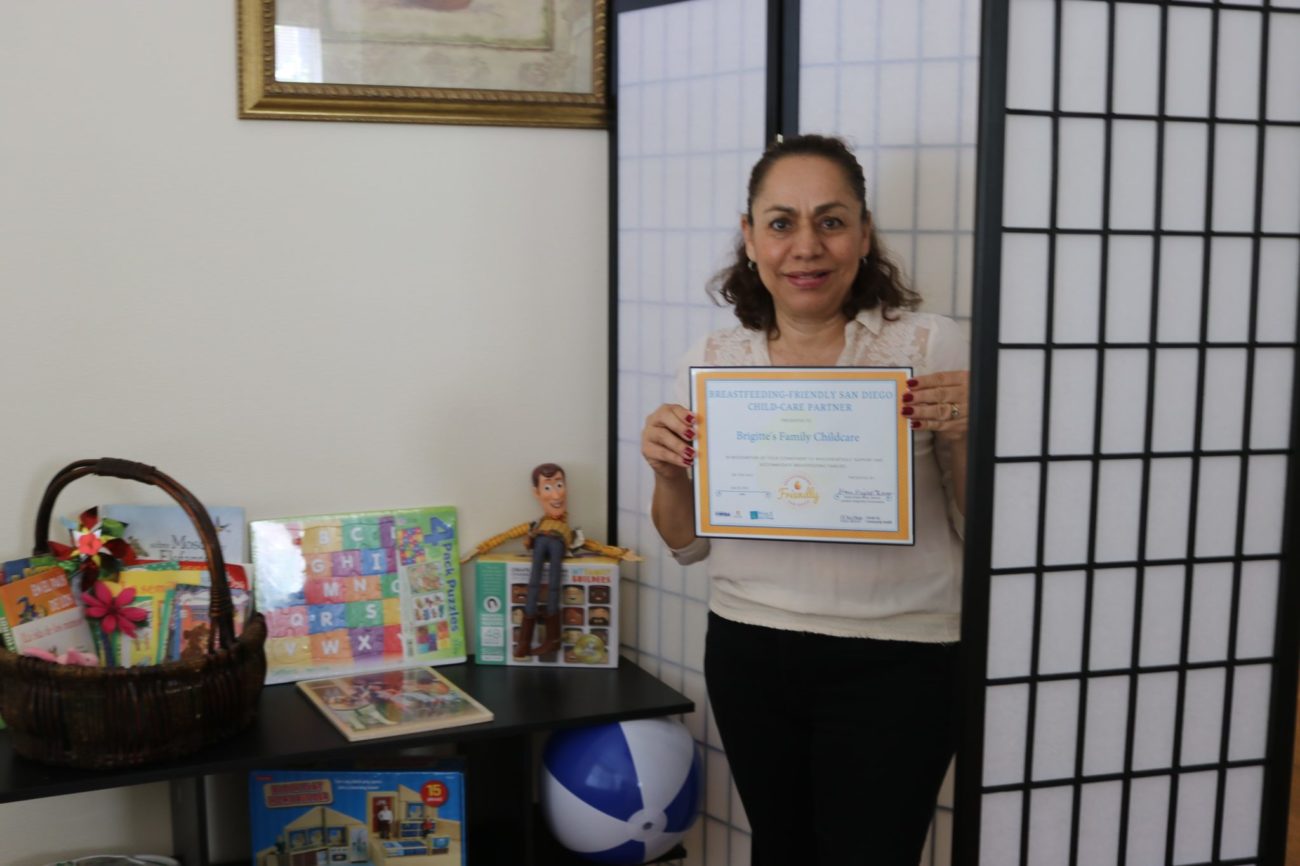 Brigitte Family Childcare is a new designated site for our Breastfeeding Friendly San Diego (Pro-Lactancia) and Lorena Lozano is welcoming infants, toddlers and school-aged children  into her experienced care, a great community resource for our working families.
Ms. Lorena Lozano completed her bachelor's in psychology in Mexico. She has been preparing herself to take good care of our working families by taking child development classes in our community. "Now that my children are young adults I can go back to my passion: serving children.  I worked before at childcare centers in our community and keep taking classes and learning about nutrition, education. Working with infants and children with special needs is one my passions, when I worked with children with autism, I learned so much. For example, that in spite of cultural or language differences, a caring approach is what makes a genuine partnership between us care takers and working families, and that makes a better life for our children." She is an experienced mother, she was very appreciative of the resources that Breastfeeding Friendly San Diego provided to her and how much of that information she can share with new families about the benefits of breastmilk. "I wish we would have all these resources and information when we were feeding our own children."
Ms. Lozano is taking a new level of care to benefit local families, always willing to learn more and be side-by-side with working families at our community.