Breastfeeding-Friendly San Diego Partner Highlight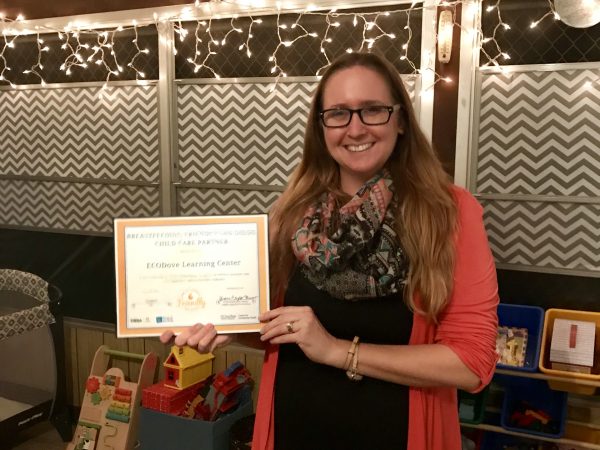 Cassandra Davis' passion for environmentally friendly practices is clearly reflected in her childcare, the ECOdove Learning Center. Officially open since November of 2017, Ms. Davis' child care offers all organic and vegetarian foods, and she is very intentional about using all natural cleaning products and practices. Ms. Davis has a Bachelor's Degree in Biology and Environmental Science from UC Santa Cruz. Cassandra believes that all mothers should feel comfortable and supported throughout their breastfeeding journeys, so when she heard about Breastfeeding Friendly San Diego (BFSD), she knew she wanted to be a part of it.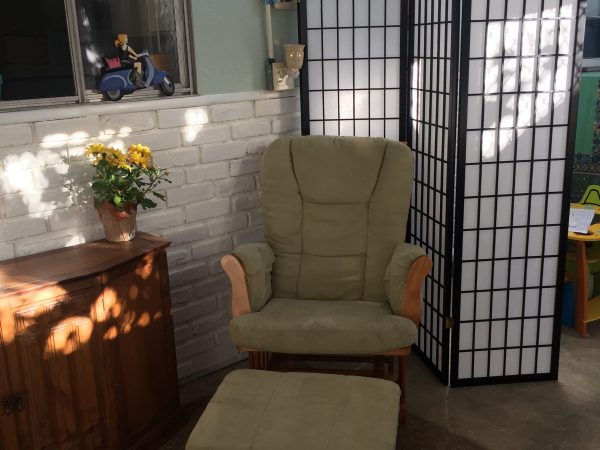 She appreciated that the BFSD program was easy to do and that everything that is required to become recognized is provided for the child cares. Cassandra feels that BFSD gave her all the resources she needs to confidently talk to families about breastfeeding, as well as how to properly handle and prepare breast milk. In order to support her breastfeeding mothers, Cassandra has set up this cozy corner in her childcare to accommodate the mothers who wish to breastfeed on site.
Congratulations to ECOdove Learning Center for becoming breastfeeding friendly!
---