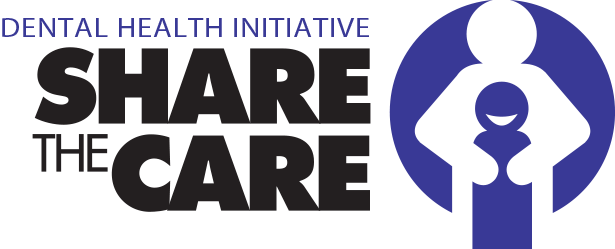 The annual Give Kids A Smile is a national event supported by the American Dental Association and coordinated locally by San Diego Central Health Initiative – Share the Care. Select dental clinics throughout San Diego County provide free oral health screenings, fluoride varnish, and sealants to children 18 years old and under. Gives Kids A Smile 2019 provided free oral health screenings to 298 children, fluoride varnish applications to 263 children, and dental sealants to 157 children at a value of $55,700 in services. The 2020 Give Kids A Smile event is tentatively scheduled for Saturday, February 22, 2020.
Dental disease is the number one chronic disease in children in the United States.  Cavities are the leading health problem for children under 3 years old. Oral health impacts children's ability to eat nutritiously, speech development, self-esteem and appearance, and the growth of permanent teeth. Poor oral health can lead to pain and infection that can spread throughout the body and is linked to other diseases. Children miss 874,000 days of school due to issues related to oral health.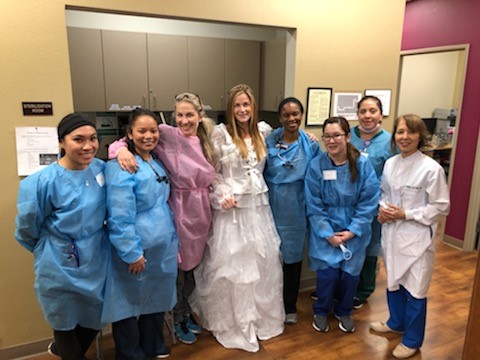 Oral health screenings provide insight into potential visible oral health problems. Parents are provided with oral health recommendations and resources. Flouride varnishes and sealants are applications that help prevent dental decay. Sealants are often not covered under many dental insurances, including the Medical Dental Health Program. Since the event takes place at community dental clinics, families are able to connect with local dental services and schedule appointments.
Give Kids A Smile is a local collaborative effort with the County of San Diego, Health and Human Services Agency, San Diego County Dental Society, San Diego Dental Health Foundation, and First 5 of San Diego. A total of 101 volunteers, staff, and students contributed to this year's event. Dental student volunteers from Southwestern College Dental Hygiene Program, Concorde Dental Hygiene Program, and the UC San Diego, San Diego State University, and CSU San Marcos Pre-Dental Associations participated. The clinic locations that participated this year included Grossmont/Spring Valley Family Health Centers of San Diego, La Maestra Community Health Centers in City Heights, Mountain Health in Campo, Neighborhood Healthcare in Escondido, Samahan Health Centers in Mira Mesa, San Ysidro Health in National City, and Vista Community Clinic in Vista.
Share the Care Dental Health Initiative provides free oral health screenings to children 0 to 6 years of age and homeless and foster youth. Free oral health education is also available for groups working with pregnant women, parents, staff working with children ages 0-5, medical and dental staff, older adults, and refugee communities.  For more information, contact Jamie Moody, Program Manager, at 619-692-5520 or [email protected].
UC San Diego Center for Community Health Share the Care is a contract of the County of San Diego Health and Human Services Agency.