On October 25-26, Ruth Tadesse, Community Health Specialist presented at the Coalition of Urban and Metropolitan Universities (CUMU) Annual Conference in San Diego to share results of the RHU's SEED program. The goal of the CUMU conference was to provide a space to promote sharing new ideas across urban educational institutions, with a focus on "CUMU member institutions, their community partners, and their work addressing contemporary challenges through dialogue and presentations delivered in a variety of formats that allow for in-depth conversations and actionable next steps".
The RHU presented a poster highlighting the successes of the pilot Social Entrepreneurs for Economic Development (SEED) program, which aimed to build economic capacity in refugee communities through entrepreneurship training, technical assistance, and opportunities for micro-grants for refugee and immigrant entrepreneurs. SEED is an initiative funded by the State of CA Employment Training Panel to fulfill two fundamental public policy goals: 1) serve vulnerable communities facing significant barriers to employment by providing them with entrepreneurial opportunities, and 2) promote entrepreneurship of individuals who may be precluded from obtaining gainful employment. SEED was funded through a $1 million grant from the state of California and was implemented by the RHU in collaboration with LISC San Diego and the San Diego Refugee Communities Coalition (SDRCC).
The poster can be viewed by clicking here.
SEED Program Description
SEED provides participants with a multilingual business and entrepreneurship curriculum delivered by trained business coaches from partner Ethnic Based Community organizations (EBCOs). A total of 150 participants completed SEED training, representing 12 different refugee communities and with 78% reporting English was not their first language. A total of $750,000 in micro grants was also awarded to 117 refugee and immigrant community members who completed the program.
Participants received grants that ranged between $3,000-$10,000 each, which were disbursed in two installments. To receive micro-grant funding, entrepreneurs had to complete a business training curriculum, develop a business plan and provide receipts for their business-related purchases to receive a 2nd disbursement of their award.
The First SEED Graduation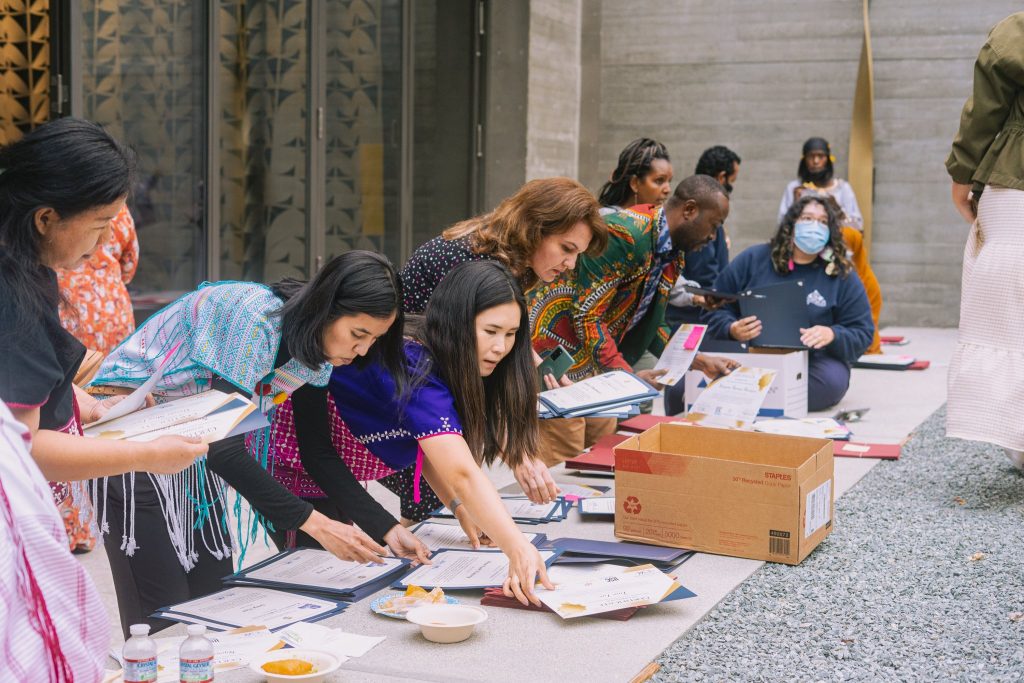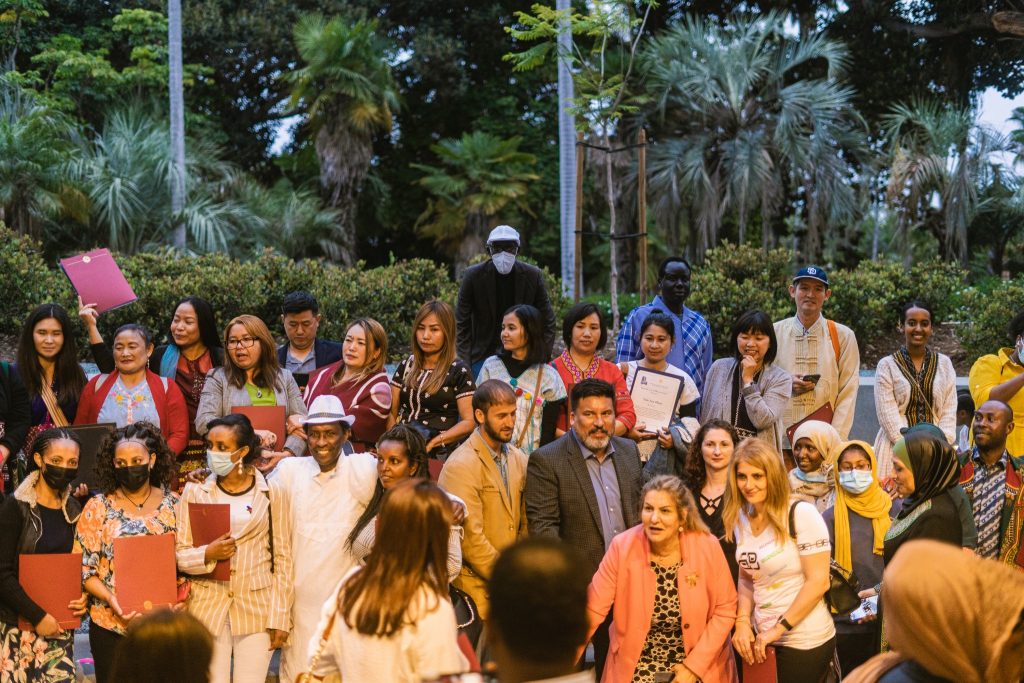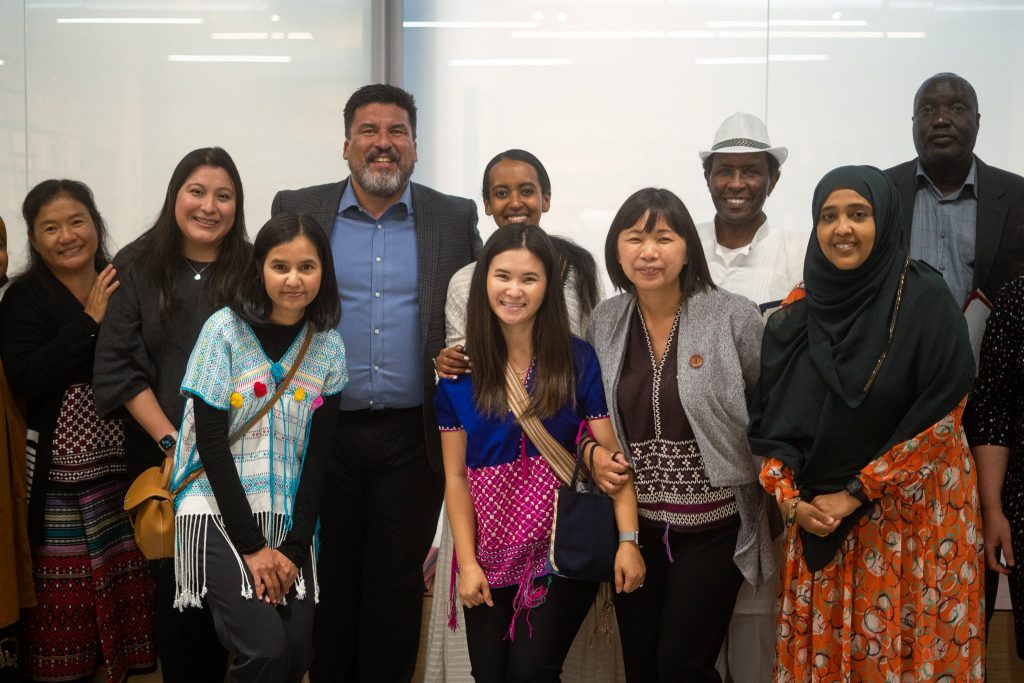 Program Impact in the Community
The SEED program represents a successful model for supporting vulnerable underrepresented communities facing significant challenges to gainful employment by removing educational, lingual, and financial barriers to achieving their potential. SEED is one of the first initiatives that specifically targets refugee communities and has been praised as a model for emerging programs by state officials. This is even more relevant because the majority (about 3/4) of those who participated in the business training programs and received grants for their start up business were women. Key outcomes reported by participants include improvements in knowledge/skills, social connectedness, motivation, and overall community benefits:
Almost all (98%) believed that SEED improved their overall knowledge, and reported SEED was beneficial to their communities.
Participants also reported the SEED program considerably increased their skills and knowledge regarding business and entrepreneurship related topics, and 97% reported being motivated to start or expand their business.
Following the success of the pilot program, SEED has been funded for another 2 years, thanks to our funders, the California Wellness Foundation, and the State of California Employment panel.
The CUMU conference was an amazing opportunity to network with others working in urban universities who are passionate about serving their communities. Like UCSD-CCH, many of these urban universities serve as an anchor institution within their communities by leveraging their institutional position, and capacity to serve their surrounding communities. UCSD-CCH looks forward to continuing to serve our local refugee communities through continuation of the SEED program moving forward!