The Community Council will focus on racial and equity topics impacting children's health across San Diego.
On October 28th, the San Diego County Childhood Obesity Initiative (COI), together with its partners and community leaders, came together to celebrate the formation of a new Community Council as part of the COI Community Domain.  The outdoor event, hosted at Olivewood Gardens and Learning Center in National City, was well attended by members of the community, COI Leadership Council members, as well as representatives from the San Diego County Board of Supervisors, and public health professionals, notably Dr. Wilma Wooten, San Diego County Public Health Officer, and Dr. Kelly Motadel, San Diego County Child Health Officer.  As a special treat, the Kitchenistas, an acclaimed group of women advocating for healthy food traditions, prepared a delicious meal for those in attendance.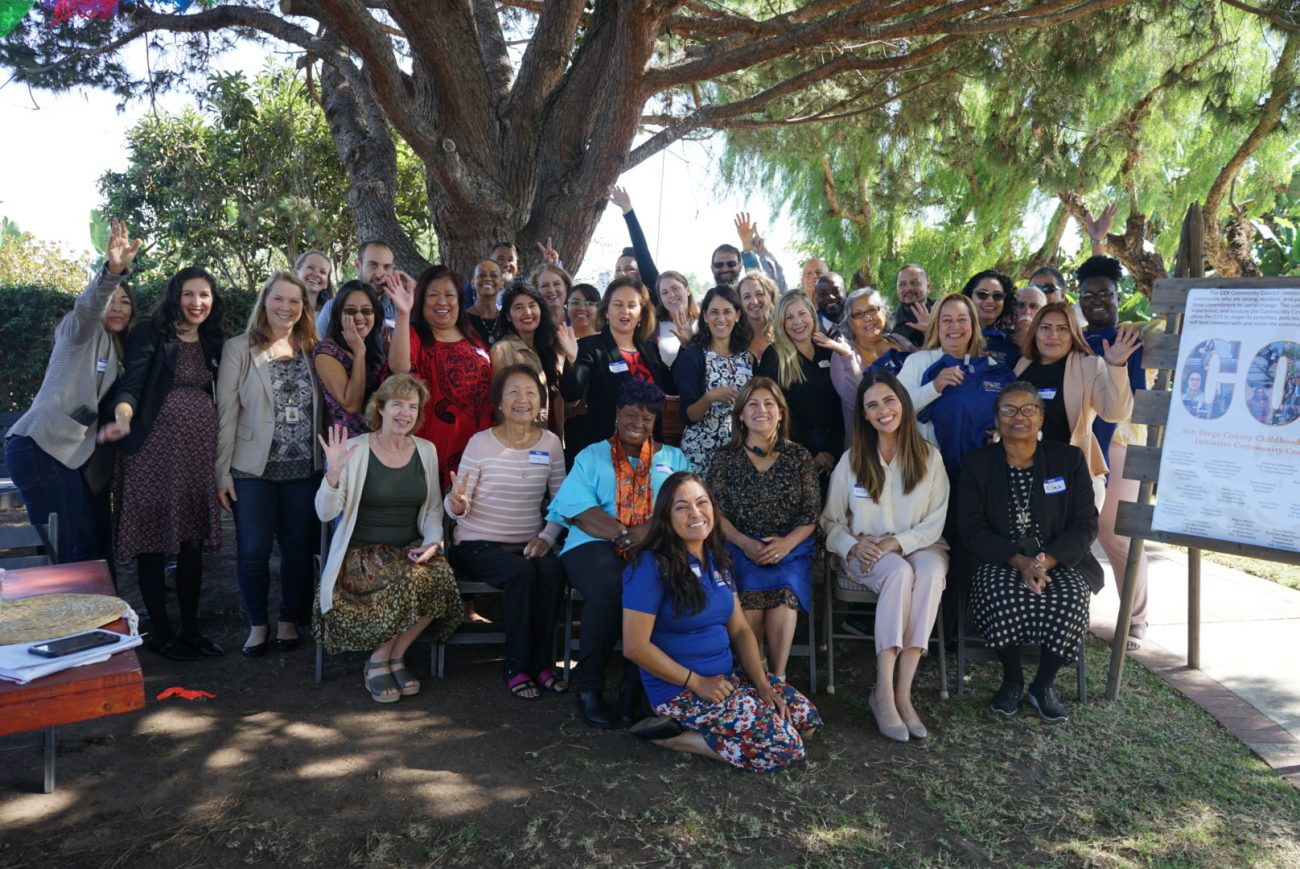 The co-creation of the Community Council marks the culmination of more than a year of strategic planning sessions involving COI partners and community leaders, including those from traditionally underserved populations.  The new Community Council will focus on bringing residents across the county to amplify community voices to influence local programs, policies, and advocacy efforts that align with community needs. 
"The co-creation and formation of a Community Council within COI is a historic moment in the momentum to drive social change and ensure community voices are central to the priorities of the COI and its partners," said Nora Vargas, Vice Chair, San Diego County Board of Supervisors. 
Key activities of the council will include community-led policy development focusing on racial and health equity topics impacting children's health, obesity, food assistance, and other issues central to community priorities. The COI, Community Council and key COI partners including the YMCA of San Diego, the Global Action Research Center, the Office of San Diego County Supervisor Nora Vargas, the Herbert Wertheim School of Public Health and Human Longevity Science, the Praxis Project, and South Bay Community Services, recently received $500,000 in funding to support the sustainability and expansion of the COI Community Council and policy agenda through the  Office of Minority Health, a U.S. Department of Health and Human Services division. 
The Community Council will be entirely community-led, with ongoing efforts to expand its reach into underserved communities and ensure a community-centered approach within COI.  As part of the grant, the Council will tackle innovative approaches to reduce disparities and improve health equity for all San Diegans. 
If you are interested in learning more about these efforts or want to join the Community Council, please contact [email protected] 
 Photos from the event can be view here COI Community Council Celebration 10-28-22
The San Diego Childhood Obesity Initiative is facilitated by the Center for Community Health, a branch of the UC San Diego Altman Clinical and Translational Research Institute (ACTRI), with funding and support from the County of San Diego Health and Human Services Agency.