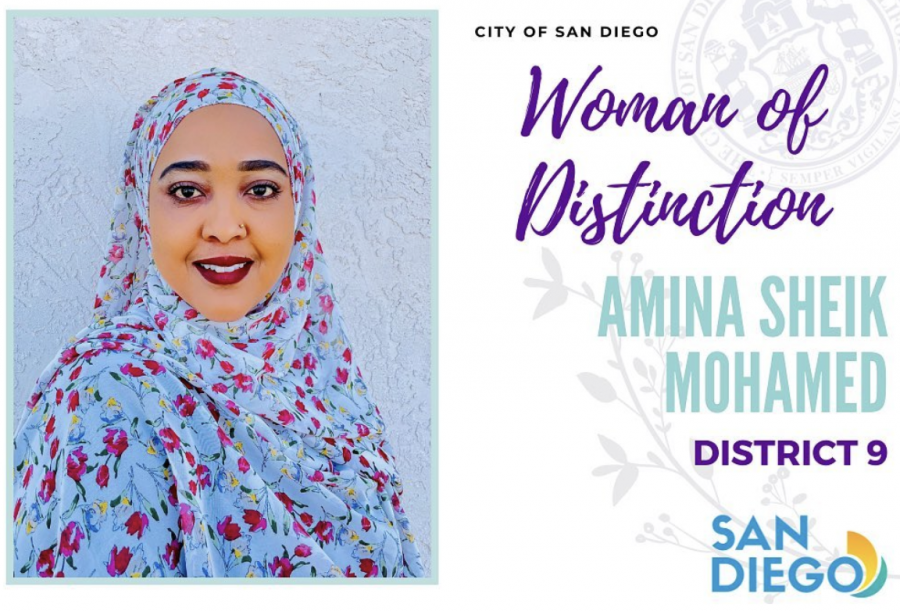 Mayor Gloria and the City Council are honoring 10 local women who have made a significant impact on their communities.
They are honored to highlight Amina Sheik Mohamed, MPH as Council District 9's Woman of Distinction. Amina Sheik Mohamed is a dedicated public-health leader who has gained national, state and local recognition for her work advancing health equity in San Diego County. She has helped launch and implement multiple programs such as the Youth Advisory Council, Interfaith Wellness Program and the Advancing Health Literacy Program. These programs are housed under UC San Diego Center for Community Health and Altman Clinical and Translational Research Institute.
As founder and director of the UC San Diego Refugee Health Unit, she also established the San Diego Refugee Communities Coalition. Mohamed has worked to ensure equitable access to COVID-19 services and shaped responses to challenges during the pandemic such as housing, health and employment, striving to ensure that community voice and agency are foundational in all aspects of her work.
Congratulations to Amina Sheik Mohamed and all of this year's Women of Distinction!