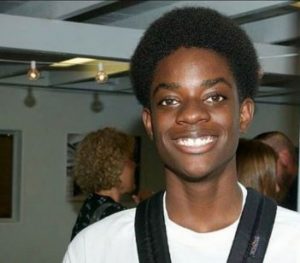 12th Grade at Scripps Ranch High School
Class of 2019
Why did you join the YAC? 
I joined the UCSD YAC because I feel that the best way to make change is to BE the change. With the Youth Advisory Council, Im able to be that change in the community, participating in outreach events, market makeovers, and other youth led activities. My favorite experience so far as a YAC member was participating in the 2017 9th Biennial Childhood Obesity Conference. I was able to interact with professionals and network with youth my age.
How has your participation in the YAC helped you develop as an individual?
I've been apart of YAC since late 2015, as a quiet upcoming freshman with a group of graduating seniors. Over the years I feel that I've not only increased my confidence in large groups of people, but also my improved my public speaking. I can now easily speak in front of large groups of people because of my work in YAC.
What's your dream job?
My dream job is to be an electrical engineer. I love mathematics and enjoy physics and chemistry.
What's a quote that motivates you?
"Get busy living or get busy dying." – Stephen King