Every year, the YAC works towards recruiting driven, compassionate, and motivated youth from all over San Diego county to continue its mission of promoting healthy living in communities. Learn more about our dedicated 2020-2021 YAC members!
---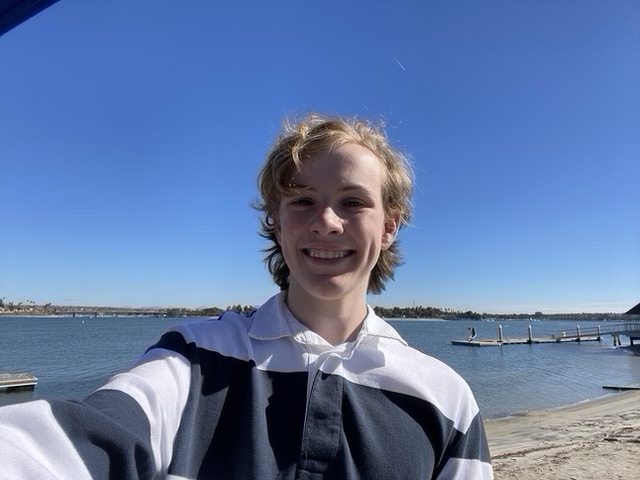 Daxton, Grade 10, The Bishop's School
A Davidson Institute 2020 Young Scholar Ambassador, Daxton's passion is civic engagement for equity and justice in education.Daxton supports this advocacy as the Founder of Kid By Kid (KBK), a non-profit focused on 'kids helping kids' from underserved communities through education. To-date KBK has performed 2,500 plus hours of one-on-one tutoring, has trained 135 Tutors within 20 KBK-School Chapters, taught over 100 Learners and has partnerships with Karen Organization of San Diego, Haitian Ministry of San Diego, and Teen Volunteers in Action. Daxton's impact through KBK has been published by the National Association of Independent Schools, NBC 7 News, and the San Diego Union Tribune. His work to close the education gap within immigrant, refugee and ESL communities has been recognized by Youth Service America, the Charles Stewart Mott Foundation and 'Feed The Children'. 
Daxton is a member of the Youth Advisory Council: Believing that as a socio-economic factor, education has a profound impact on health and opportunity, he brings his voice to advocate for equity in education on the Council. At school, he holds the elected leadership position of representing his Sophomore class in making adjudication recommendations to the Head of School and is a faculty-invited member of the Community Service Initiative and Summer Reading Student Council; he is also the co-founder of a Machine Learning Club and part of the Robotics Club. His interests include playing guitar, coding and bike riding. After high school, Daxton plans to apply his passion to social entrepreneurship. 
"If I could make three changes in my community, they would be: 1) Equity of access and opportunity to education; 2) The creation of more dialogue and meaningful experiences where empathy and understanding between different facets of our community may be realized; and 3) More trust and empowerment of youth to model and make the changes we need in our community."
---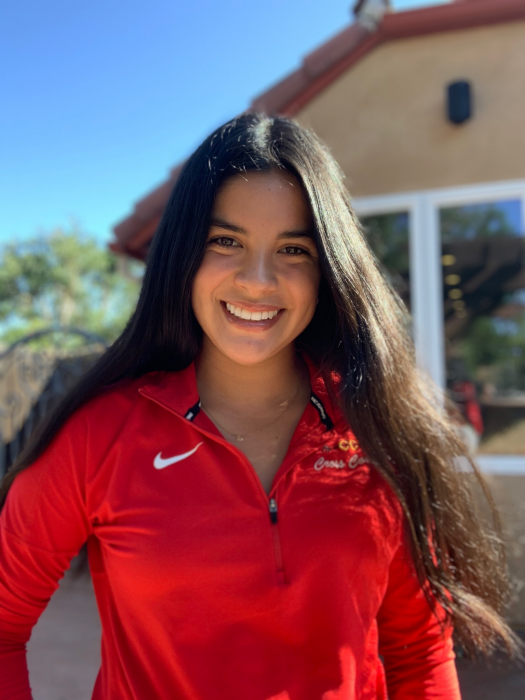 Ariella, Grade 12, Cathedral Catholic High School 
Beyond her school work, Ariella enjoys being the captain of her school's Varsity Cross Country Team, the president and founder of "Snap and Chat," her school's first ever photography club where she creates a safe space for students to share their work, and the National Honor Society's Junior Project Officer, where she advises around fifty students on how to develop and orchestrate service projects informed by their passions. In her free time, she enjoys baking bread, reading mystery novels, chasing sunsets and spending time with her friends and family. In college, she hopes to major in public health, and later pursue a career in the health field and or nonprofit work. 
"If I could change three things in my community, I would improve the access to healthy food choices in low-income areas. This year in my photography class I conducted a social justice photo project highlighting the difference a zip code can have on a person's food consumption. The contrast in food options, health content and costs was staggering, although the zip codes were just a few miles apart. This project demonstrated to me the need for increased accessibility of nutritional food at affordable prices. I would also like to increase cultural representation and appreciation, specifically for the Latino/a community and work to end homelessness."
---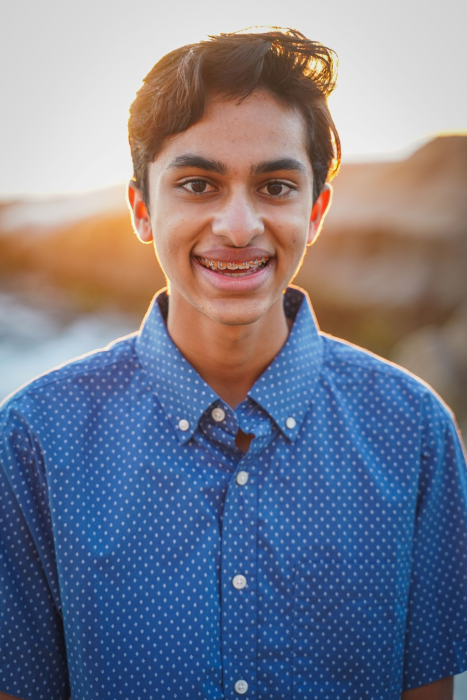 Roshan, Grade 10, Westview High School
During the pandemic, Roshan founded an organization that provides resources to empower people with disabilities to procure communication devices through insurance, grants, scholarships and loans when they leave a school district so they can continue to communicate fully. He is currently consulting with families in East County. He is also a group leader at his school as a Peer Counselor, and participates in Best Buddies which is an organization that connects students with intellectual and developmental disabilities to high school students. His other interests are playing tennis, participating in community service, cooking and reading. Roshan would like to pursue a career in the medical field in his future.
"If I could change three things in my community, I would work to make an inclusive environment for all regardless of ability, race, gender. I would also encourage local youth to take part in civics to improve our community. Finally, I want to heighten awareness to address global warming. I am addressing these concerns by participating in the National Civic Unplugged Fellowship which empowers youth to be more engaged in civics and leadership. I contribute to the Best Buddies State-wide Five-Star committee to improve the lives of people with disabilities by creating projects to improve the lives of people with special needs. I also participate in community service which includes working at the Food Bank, serving meals at the Ronald McDonald House, and cleaning our beaches. I am also grateful for the experience that YAC gives to address and solve community-based issues."
---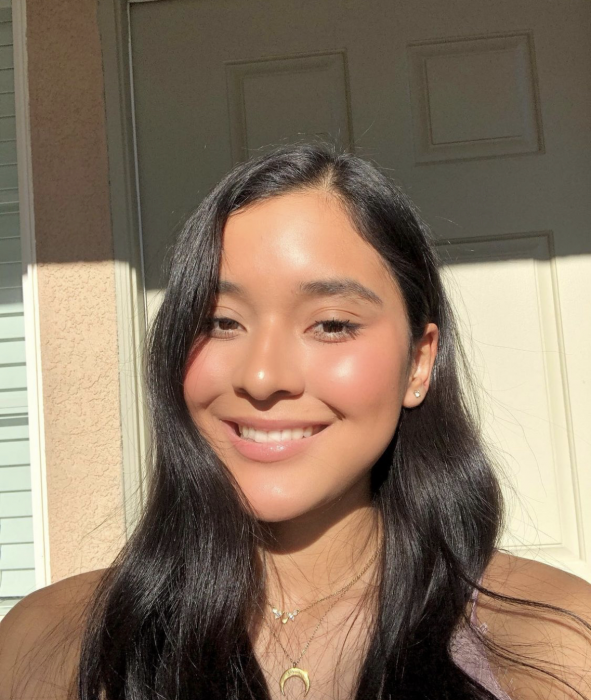 Janessa, Grade 12, Calexico High School
During her extracurricular time, Janessa is UC Davis Youth Participatory Action Research Intern, EcoGarden Club President, Imperial Valley Junior Fair Board Ambassador, Calexico 4-H Treasurer, Community Education Sports & Training Academy Coach, Class of 2021 Treasurer, Varsity Cross Country, Varsity Basketball, and Varsity Track & Field.
​Janessa's hobbies and interests include advocating for community gardens and city-wide environmental education, meditating, yoga, weightlifting, running, and empowering youth community involvement. She aspires to study in the realm of Public Health driven by research and equitable reform.
"I hope to change three things in my community: the number of community gardens available to my city, the access to environmental education open to youth and adults in impoverished communities, and the accessibility to plant-based locally-sourced meal options in school cafeterias. Alongside the UC Davis Youth Participatory Action Research Program, I took the lead role in advocating for my school's garden to be transformed into a greenhouse. I also realized this project could go beyond my high school and expand to create her town's first community garden. After forming a part of the Youth Advisory Council, I hope to further these changes in San Diego County, which will leave a lasting difference."
---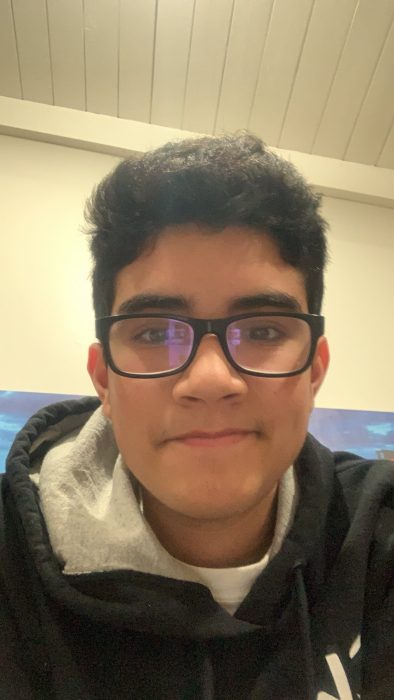 Nikolai, Grade 10, Damien High School
Outside of School, Nikolai Piskulich tutors first graders through Zoom at a local elementary school. Nikolai Piskulich taught these students who are English Language Learners how to read, sight words and practice basic math facts. He learned that providing tutoring to six year olds requires a lot of patience and understanding. He is also a member of the Future Doctor's of America Club which helps people advance their knowledge in the medical field and see if they actually do have a passion and interest in medicine. Nikolai Piskulich also volunteers his time to the Inland Valley Hope Partners. He learned that many people including college students are currently living in homeless shelters. He learned that any contribution to help is vital in the creation of new centers. It is our moral responsibility to help those in need. Nikolai Piskulich wants to major in Biology with his end goal is to attend medical school.
"If I could change three things in my community it would be to first educate low income families about the effects of nutrition and different diseases. Secondly,  I would create outreach programs for low socioeconomic populations to have access to medical screenings such as high blood pressure, cancer screens, mammograms, etc. Lastly,  I would also like to go to high schools or middle schools to pursue students to take an interest  in the sciences and act like a mentor.  Last summer, I applied to the Rady's Summer Medical Academy and I was accepted. Unfortunately, due to Covid it was canceled, but I look forward to participating in the program this summer. If the program is not possible, I will  enroll in a virtual research program either at John Hopkins University  or at City of Hope Medical Hospital. I also  have experience communicating with physicians at Kaiser and the University of California Riverside Medical School. As part of the Future Doctors Club, I attend medical lectures through UCR Mini camp in the areas Emergency Medicine and Mental Health. I have also joined the Youth Advisory Council to be able to collaborate with youth and adults who shared the same vision as me of wanting to help our community."
---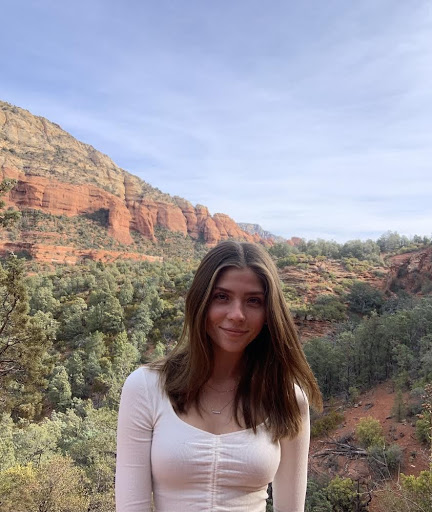 Sofía, Grade 11, Olympian High School 
Sofia is a Civics Unplugged fellow and is learning how to build the future of American Democracy. She is also a part of the Peer Mediator Program at her school that promotes wellness for students. She is a dancer and cheerleader. In her free time, she enjoys surfing, hiking, and other outdoor activities. Her extra-curricular activities include sideline cheer and dance. The field she wants to study in is Astrophysics
"If I could change three things in my community, I would provide access to healthy foods for everyone, promote mental health, and diminish human trafficking rates."
Have you taken any initiatives to make these changes? Peer meditation, Civics Unplugged, Youth Advisory Council
---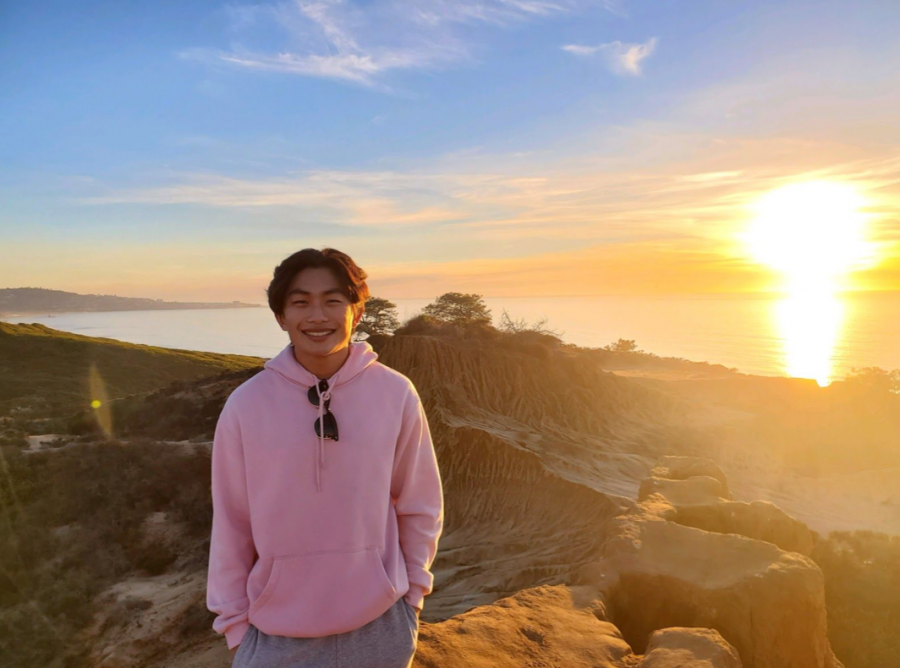 Woocheol, Grade 12, Canyon Crest Academy
Beyond school, Woocheol has been the captain of his basketball team throughout his high school years. Basketball has taught him not only the values like empathy, teamwork, and communication but also the lessons of diversity and appreciation of work ethic to become a better person in the future. He has also been so grateful to be a part of the Rosetta Institute of Biomedical Research Internship where his team conducted translational research on cell death in lung cancer with the ultimate goal of identifying new therapies.
Woocheol loves to interact with his community and is involved in different types of volunteer work such as in church, book clubs, and basketball coaching. During his volunteering, he works with younger children and finds so much joy being around them. He has even been on trips to Mexico to help out younger children at their churches. At his school, he is involved in Math and Key Club as he is the vice president of Basketball Club as well. His hobbies are spending time with his friends and family, playing sports, listening to music, and health equity. Woocheol wants to major in the Pre-Med field associated in Health and Biology.
"If I could change three things in my community, I would want to improve the unity within the community, lack of approach to healthy food, and accessible mental health resources. I have taken the initiative to reach out to my community and recreation centers about the situations that are happening in our environment. As a returner, I love being a part of YAC since I get the chance to represent my peers and advocate for meaningful change." 
---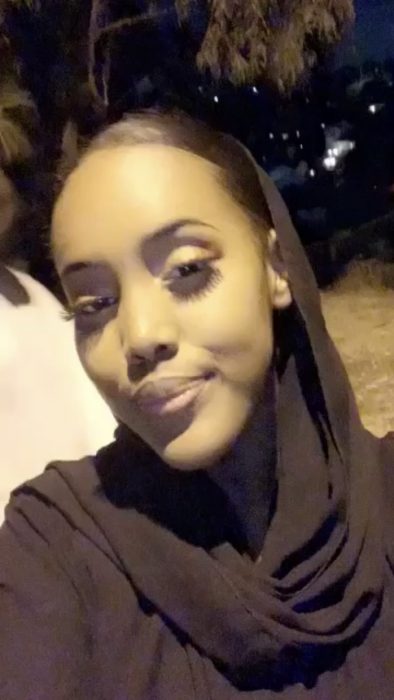 Anfac Mohamed, Grade 11, Health Sciences High Middle College 
Anfac Mohamed is a first generation refugee immigrant that aims to make an impactful change in her community. Anfac Mohamed was born in Kenya, Nairobi and grew up in city heights/ East San Diego. Currently outside of school, Anfac Mohamed is in Mid-City Can Youth, a program dedicated to helping youth empowerment in City Heights, along with Dream High Black Girls, which also is dedicated to empowering young black women to make a change! Anfac Mohamed is also in the upcoming Youth Congress, with the partnership of advancements of new Americans hoping to engage in a transformative campaign that will uplift the voices of refugees and immigrants in our communities! Anfac's hobbies include playing basketball, advocating for her community along with police reform, public speaking, poetry, and injustice/social work. In the future, Anfac Mohamed aims to major in Political Science with a minor in international relations.
"If I could change three things in my community, I would start off with holding government officials accountable with affordable housing and ending gentrification, improving the lack of access that is shown with immigrant and refugee parents with language barriers, and diminishing police practices and reforming them to improve our neighborhoods/streets.This is why I have taken the initiative in joining many youth councils that represent our communities and the minority to insure that our voices are being heard!"
---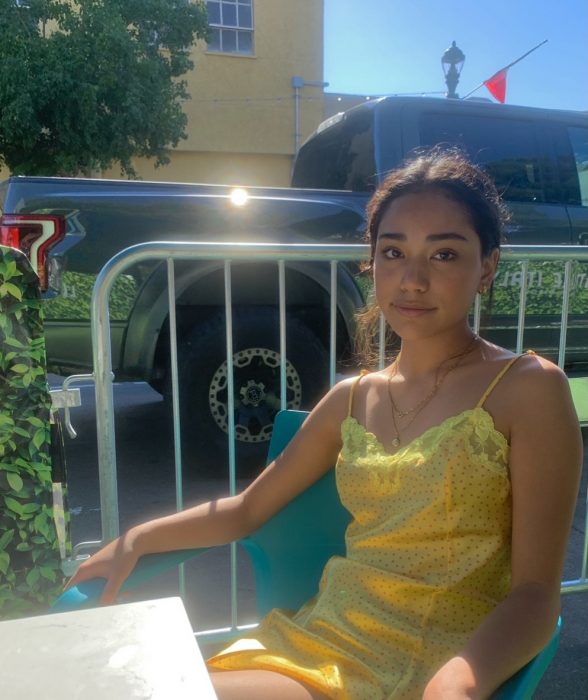 Katherine, Grade 11, Mt. Carmel High School
Katherine believes through youth voices that change and policy can be initiated within our communities. In trying to implement this for our future democracy she has become more involved with policy led initiatives within her community. At her school she is a member of various clubs, currently she is in the process of leading a speech and debate team, and is a dedicated member of "Diversify Our Narrative", a club fighting for racial justice by advocating for diversified curriculum in schools. Apart from school, she is currently a community outreach intern for a non-profit "Fulfilling Destiny," dedicated to supporting and empowering those experiencing homelessness by aiding them with period products – helping to achieve an end to period poverty within homeless communities (in San Diego). She has an interest in politics, this year, especially, she has become more involved with policy initiatives by joining March For Our Lives San Diego and became a fellow for Civics Unplugged – a youth-led initiative to promote civic engagement and improve American democracy for the future. Also, she is a member of Mid-City CAN's youth council. She loves acting in productions at school, reading, and listening to music and podcasts. After high school, she plans on majoring in Political Science, following a career in law.
"If I could change three things in my community, it would be advocating for better policies on the criminal justice system – diminishing the school-to prison pipeline, improving public education, and implementing resources and solutions for those experiencing homelessness. Through Mid- City CAN and Fulfilling Destiny I've taken initiative in trying to find solutions and advocating for change within these issues. By joining the Youth Advisory Council I hope to further change within communities by working alongside fellow youth."
---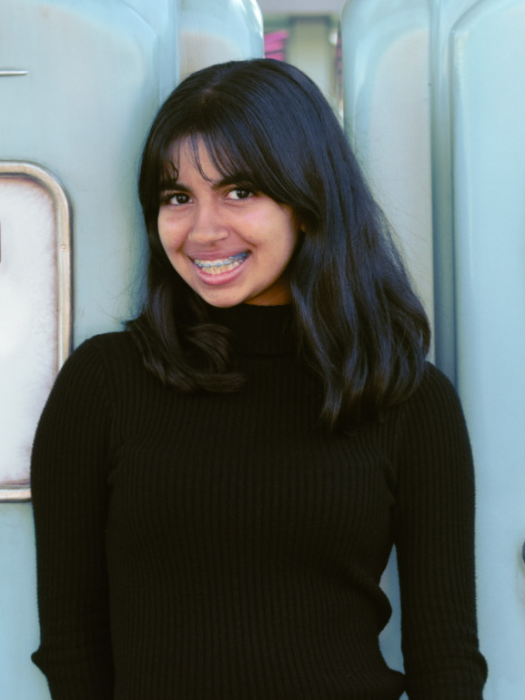 Taneesha Panda, Grade 11, Del Norte High School 
Taneesha Panda is a leader of HOSA, Health Occupations Students of America. She wanted to go beyond her interest in medical professions, so she pioneered an activism club with a focus on public health alongside a few of her peers and called it, Gardening for Change. Their goal is to raise awareness about environmental issues, sustainability, and holistic lifestyle in their community. Taneesha has participated in Speech and Debate for her own personal enrichment, so that she can be a better advocate for things that she is passionate about. Her main hobby is playing her violin. She also enjoys public speaking, sketching, and graphic design. In the future, she would like to pursue a career in medicine. 
"I would like to work towards improving the public health of my community–more specifically, encouraging more healthy eating, raising awareness about the climate crisis and sustainable living, and improving accessibility to mental health resources. My team in Gardening for Change has recently started up a garden on our school's campus, and we are currently working on a project to grow fresh produce and distribute them to our community. We have a podcast and an instagram account, which we use to educate our peers on environmental issues. In terms of improving mental health in my community, I perform my violin  for the elderly through the music program at my high school."
---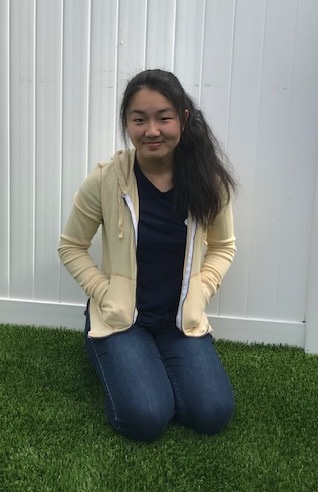 Sandra, Grade 12, Santana High School
Sandra is the president of Leo Club, a community service club that encourages high school students to pursue volunteer work. The San Diego River Park Foundation is another organization she routinely volunteers for, where she would do river clean-ups, habitat restorations, and more. She is also involved in the ABLE program, MEChA, Academic League, and tennis.In her free time, Sandra enjoys reading, picking up trivia, and playing card games.
After high school, Sandra is planning to go "Undeclared." She spent a lot of time exploring the engineering field, but is currently interested in graphic design and/or liberal arts.
"If I could change three things in my community, I would advocate for better public education, more resources for the unemployed, underprivileged, and homeless, and access to healthier food. To initiate these changes, I have been trying to establish a public health-related club at my school to encourage my friends and peers to be more involved. My school does not yet have a "Club Live," and I aspire to become its founder and spread influence within my community. In joining the Youth Advisory Council, I can engage and receive advice from fellow youth that share similar aspirations."
---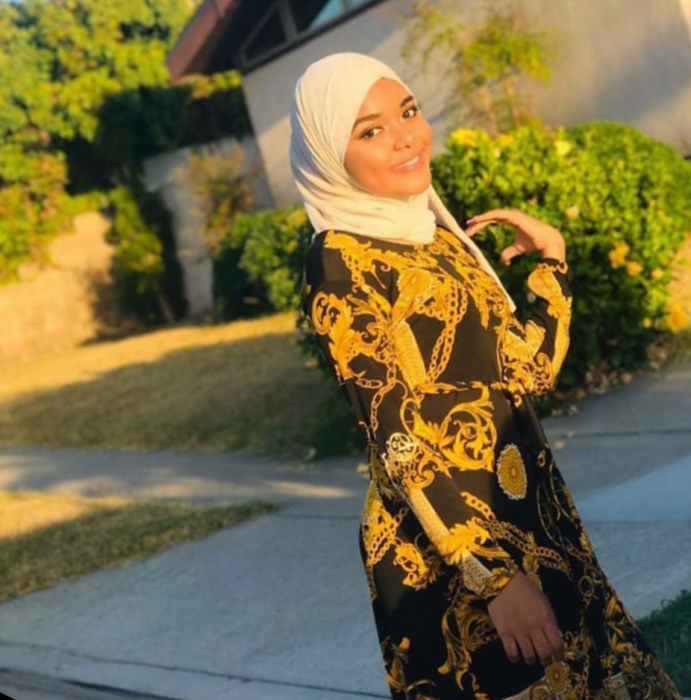 Aisha, Grade 12, Hoover High School
Aisha is the vice president of the Muslim Student club in her school and is also involved with Kira Jasta club, Wahupa Talent Search, YAC, mid city can, and Faces for the Future. Some of her interests include aiding people, showing compassion to others, contributing to her community, public speaking, drawing henna, and networking with others.
After high school, Aisha plans to pursue her dreams of being in the medical field.
"If I could change three things in my community, I would change the roads and sidewalk so that it becomes a cleaner and safer place to walk. I would also develop several centers to help new immigrants. I have done several community cleanups such as local canyons and beaches. I have also helped non English speakers learn to read and have helped translate for them."
---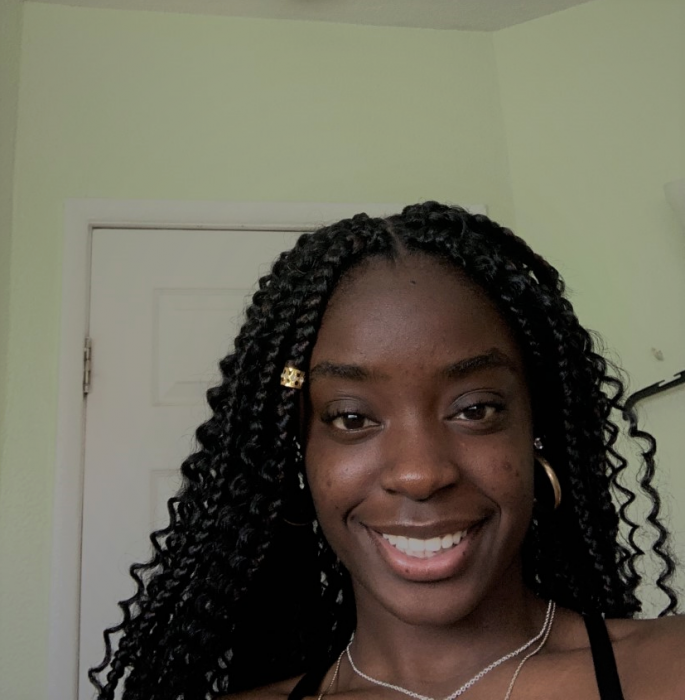 Namaya, Grade 12, Hoover High School
Namaya is an Aaron Price fellow and tries to be as engaged and involved with her community and peers as much as possible. She does this through YAC, Aaron Price Fellows and even her basketball team. When she is not with those organizations, Namaya is somewhere reading a book, writing a song, or eating! As time progresses and she makes her way into college, Namaya plans on going into the medical field and majoring in Biochemistry to start her journey in becoming a neurosurgeon.
"I reside in South East San Diego and I've grown up there. If I were to change three things about it, it would definitely be inclusion of ethnicities, infrastructure, and more community engagement. I look forward to utilizing the YAC to help me in taking action to act out on these wishes."