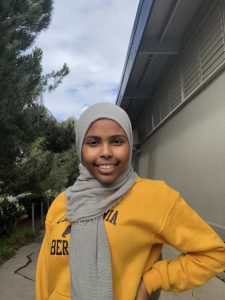 11th Grade at Crawford High School
Class of 2020
Why did you join the YAC? 
I joined YAC because I wanted to make a change in my community and because as youths we hold so much power. Although I had been in program that advocates, to my surprise the program wasn't just about young youths taking charge but also a place for them to grow and build. The best experience I've had at YAC is the trip to Sacramento because not only was I exposed to different bills and how our government system works when it comes to processing bills but I also got the chance to talk to one of our district representatives and get out of my comfort zone.
How has your participation in the YAC helped you develop as an individual? 
My experience at YAC is one of the best as it has built me up and transformed me into a very confident person and has burst me out of my bubble. It has also strengthened my public speaking skills.
What's your dream job?
My dream job is to become a Criminal Psychologist and help prevent kids and youths from committing crimes and ended up in prison or juvie.
What's a quote that motivates you?
A quote that motivates me is "Never let failure get to your heart and never let success get to your head."