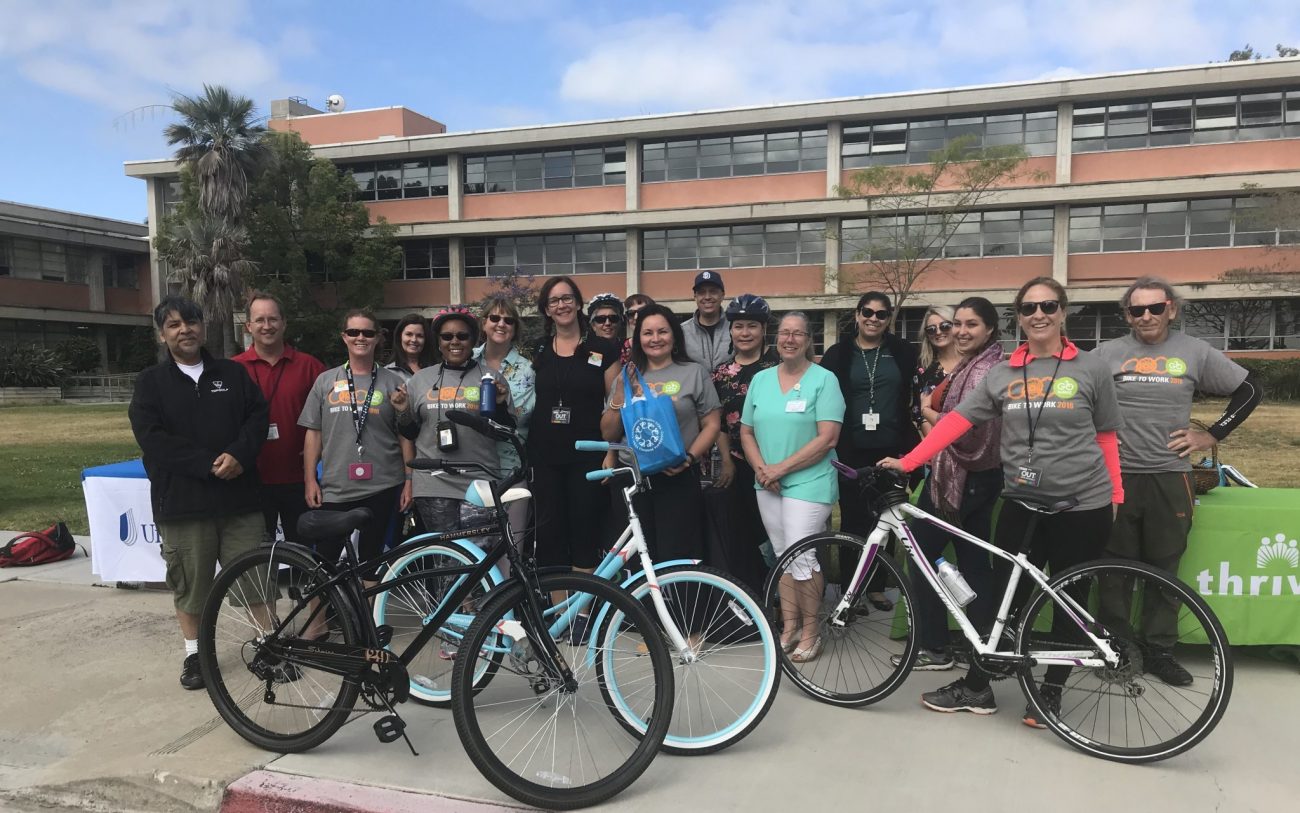 Biking to work is a great way to reduce an individual or organization's carbon footprint, improve cardiovascular health, and incorporate exercise in a weekly routine. There were 28,633 total riders from 2018 Bike to Work Week, 7,905 new riders, and 264,090 kilograms of greenhouse gases saved!
Live Well @ Work supported Bike to Work Day at San Diego Unified School District's Eugene Brucker Education Center (Ed Center) as a part of the district's first annual Wellness Week. Employees at the Ed Center biked and walked to work on Bike to Work Day in an effort to promote active commuting and encourage increased physical activity throughout the workday.
Participating employees had the chance to participate in an opportunity drawing with giveaways from Ed Center partners! The items included two brand new bicycles, gift cards, and a Fitbit activity tracker. Live Well @ Work also provided reusable bags, stress balls, sunscreen, and Bike Well stickers to help motivate employees to stay active at work.
For program funding information, please see Live Well @ Work Initiative.