Tools Overview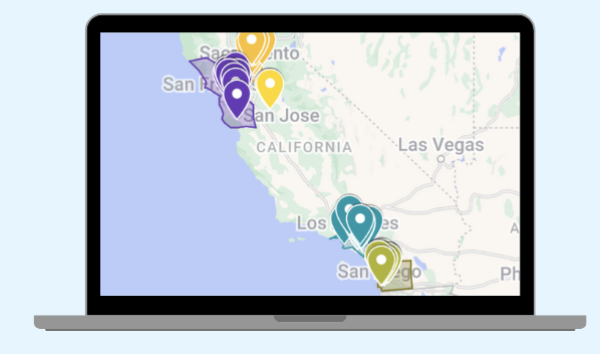 The asset map is designed to connect individuals with a range of helpful organizations and services in their community. Whether you're seeking resources or aiming to collaborate with local service providers, the ARSI/AYM asset map provides a user-friendly platform that allows you to effortlessly explore and engage with local organizations.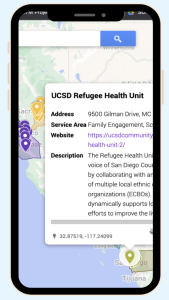 The Asset Map provides information on 5 categories for each organization with in-depth information to allow you to make informed decisions about which organizations align with your interests and needs.
Address
Service Area
Website
Description
Healthy Places Index Score
The San Diego ARSI and AYM Program is operated by the San Diego Refugee Communities Coalition, funded by The California Department of Social Services using resources that are made available through the Afghanistan Supplemental Appropriation Act, 2022 and coordinated by University of California San Diego Center for Community Health's Refugee Health Unit.