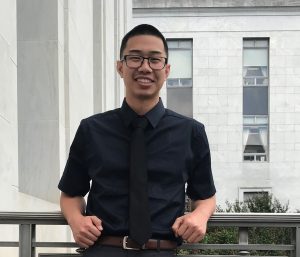 12th Grade at Lincoln High School
Class of 2019
Why did you join the YAC? 
I joined the YAC because I thought it was an interesting organization to join considering that I have always wanted to be apart of youth group aimed at issues regarding equity and equality. My best experience so far has been the many moments where the icebreakers and activities turned into laughing for half the meeting.
How has your participation in the YAC helped you develop as an individual? 
The YAC has contributed greatly to my development whether it was through an icebreaker allowing either of us to share honest opinions or through a platform to share our deepest feelings. The YAC has allowed me to strengthen myself through being vulnerable and open-minded.
What's your dream job?
My dream job would be a scientist working in a lab saving the world through groundbreaking research. I also want to help those of my community by allocating funds towards various programs.
What's a quote that motivates you?
"Never let your circumstances change you"