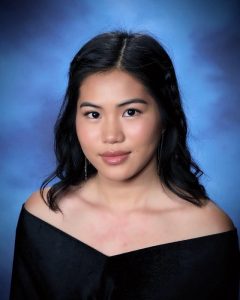 12th Grade at Crawford High School
Class of 2019
Why did you join the YAC? 
I joined the YAC because I wanted to be more involved within my community. Although I lived here for many years, being the introvert I am, I never tried to branch out. I decided I needed a change so I began volunteering for YAC. My best experience was also the UCSD challenge course. I was still pretty new to the group, but after the challenge course I began feeling much more comfortable being myself.
How has your participation in the YAC helped you develop as an individual? 
YAC helped me develop my voice. I am the type of person who has a lot to say about everything, but I generally keep my opinions to myself because I didn't know how to make a voice known. Through all conferences and presentations it forced to practice public speaking.
What's your dream job?
I don't have a dream job. Although I have goals and aspirations for myself, I also to wait and see what the future has in store for me. I do hope, however, that in this job I will be able to completely exercise my creativity and I can wear whatever I want while doing so.
What's a quote that motivates you?
"Who's gonna stop me?" – Lyaina Nguyen